Avoid this place if you are an office staff hurrying up a quick non-fastfood-lunch. Slow sums up everything. But if all you are craving for is a lazy afternoon lunch cum catching-up session with a girlfriend (like me), come test your patience.
Samantha and i were at Vivocity when the youthful vibe of this quirkily-named restaurant drew our attentions.
The set lunch sounded awfully pleasing at $10.80++ with over 28 main courses offered for selection. Not until i realised NO DESSERTS were excluded.
It takes another $3.50++ for a slice.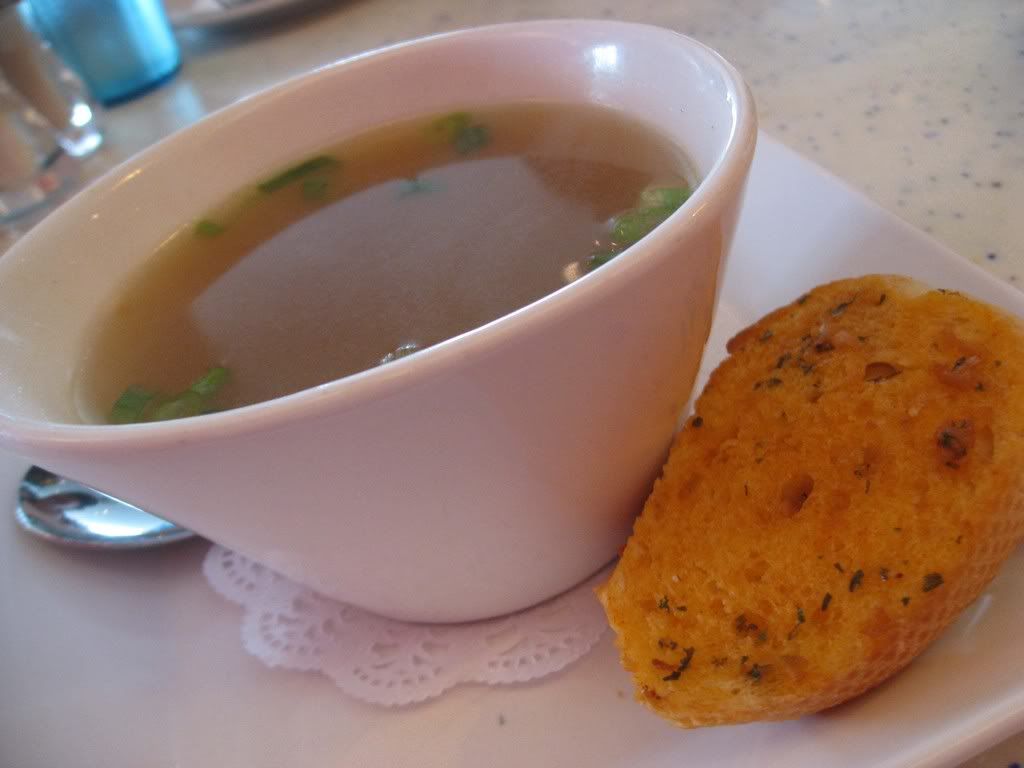 Chicken Consomme
To begin with, the

Chicken Consomme

Soup

had really tiny cubes of chicken sunk below. They were so dry that Sam claimed it literally resembled "bah kut".
Then, you know how i hate it when menus report the wrong cooking methods either by accident (i hope) or on purpose. Many love having the word grilled printed on them to boost popularity hits but do not justify themselves truthfully.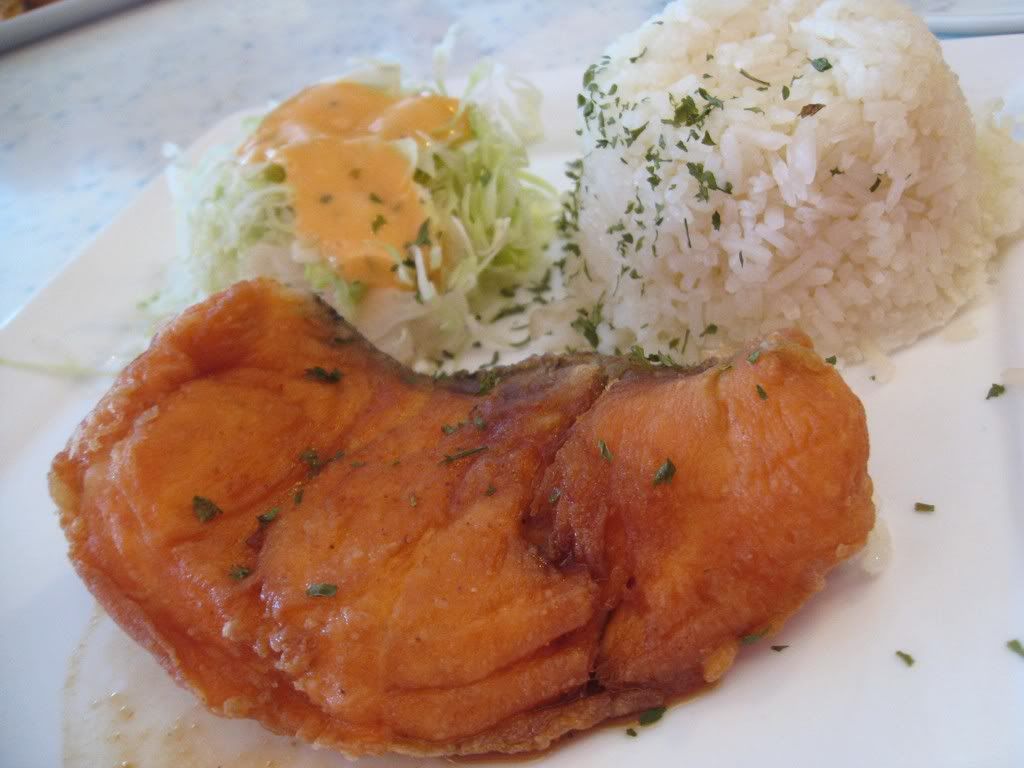 Japanese Pan-fried Glazed Salmon Fillet
Least hoped for, my

Japanese Pan-fried Glazed Salmon Fillet

had clearly emerged from a deep sizzling oil pool. Fortunately for them the deepfrying sealed in moisture for juicy innards. Very average still, including the butter rice and shredded salad.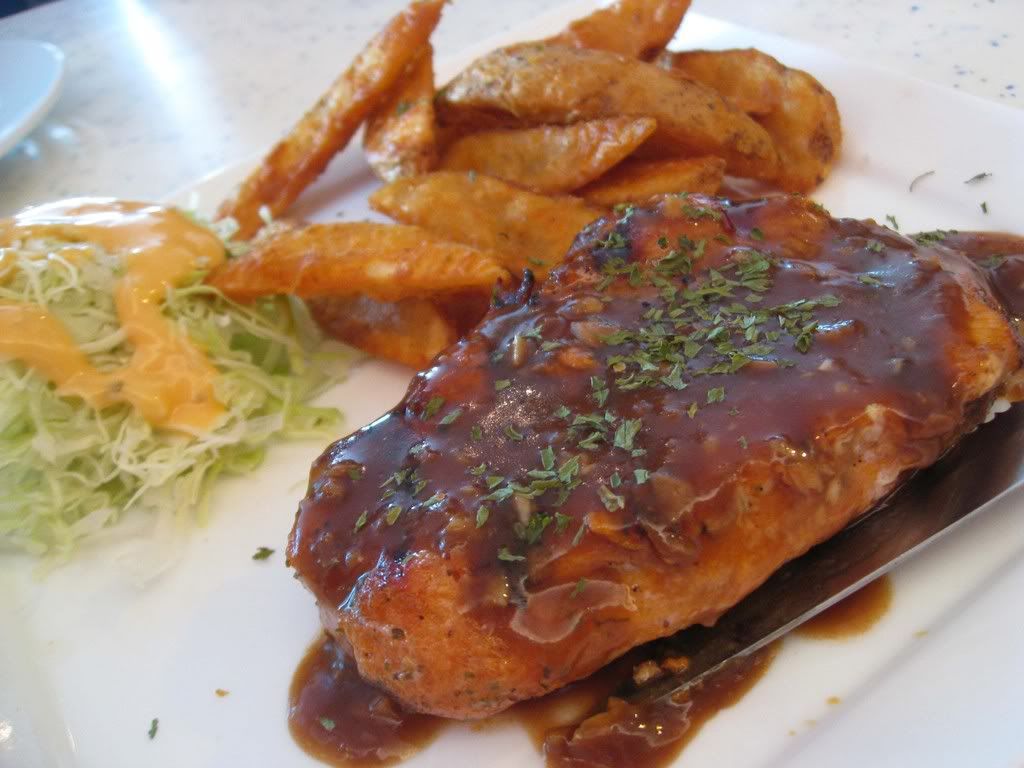 Grilled Pork Chops with Brown Sauce
Sam's

Grilled Pork Chops with Brown Sauce

didn't fare any better. A stench was found in the pork and the wedges required a dollar top-up.
We had very unexciting cakes too.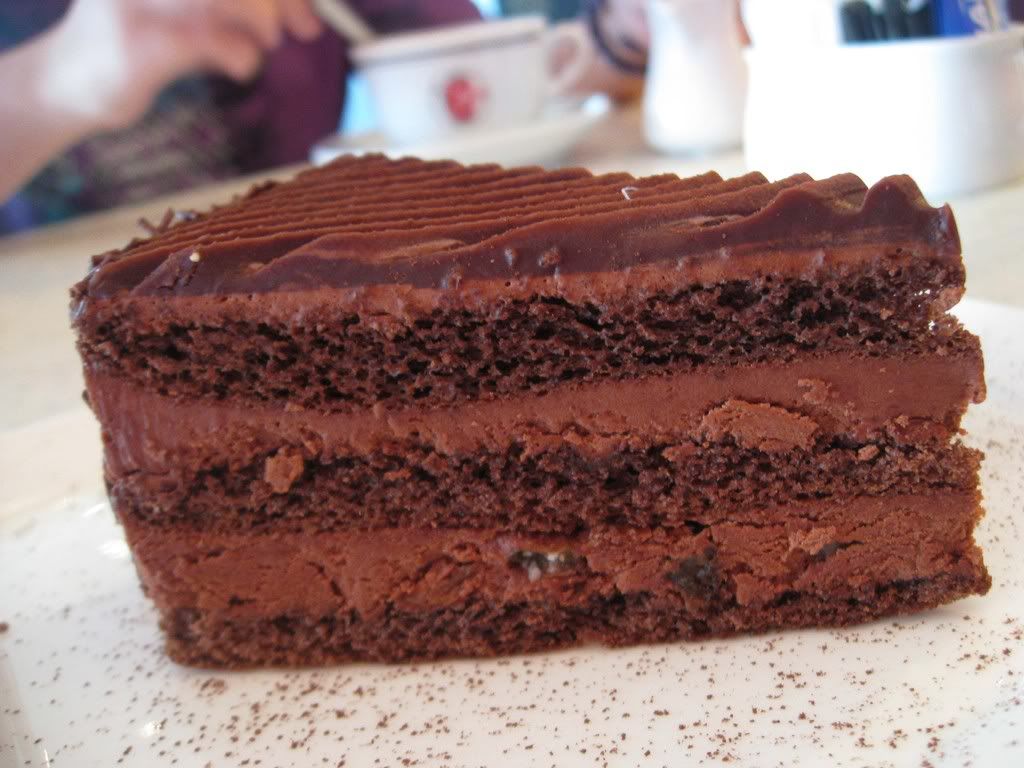 Chocolate Truffle Cake
Mango-Passion Cake
Chocolate Truffle Cake

was nothing more than a richer-than-mousse cream sandwiching chocolate sponge and

Mango-Passion

nothing passionate to boast about. Mediocre sponge, incompatible biscuit case and a mousse too sour.
Service was lousy. Be prepared to wait.
White Dog Cafe