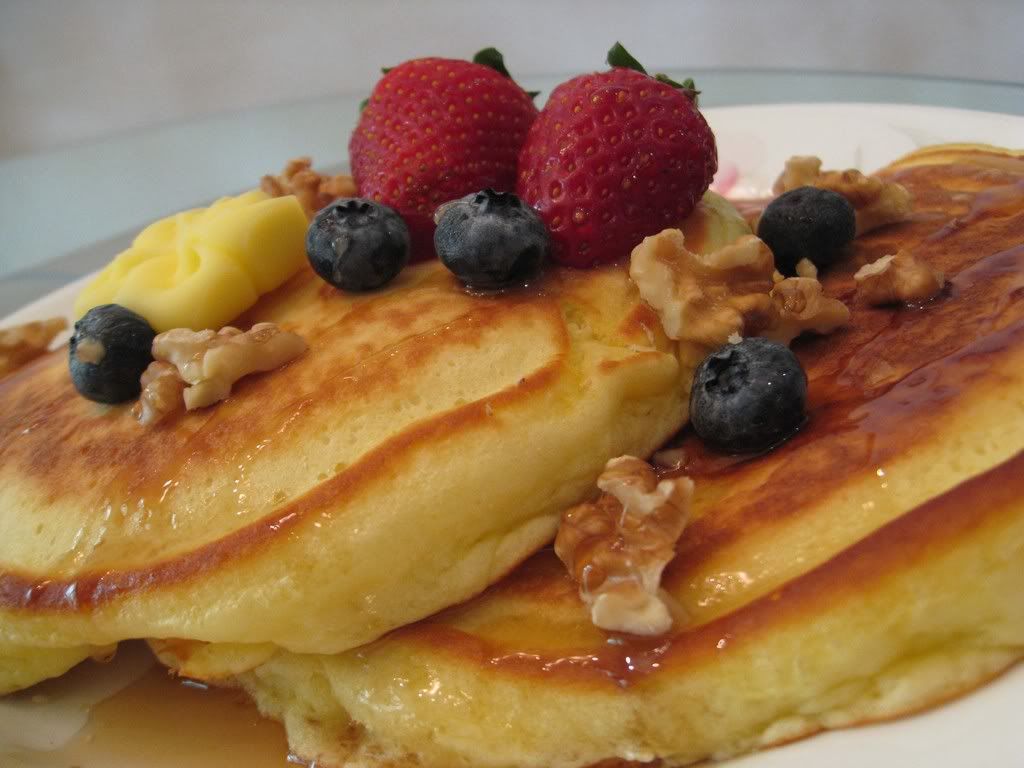 fresh, hot, cakey.
I looked beyond the american versions and followed a japanese recipe this time. The batter fluffed exceedingly and the cakes upheld the milky kick i wanted. Time to work on improving the colour... when can they be evenly browned like Mcdonald's hotcakes?
Macs' are my childhood favourite (:
the colour tells it all...
it never disappoints (unless you pack home cold soggy ones)