welcome to wa-ra-ku!!!
Greetings come in the warmest here, where waraku's staff training meets with no identity crisis. Every minute is voice-filled with welcomes or chains of japanese sentences. To some it could be noise, to some it may be heartfelt attentions.
Thr giant menu also required some careful attention.
I swore i flipped over and over multiple times, all because choosing from that BIG BOOK was a frowning chore.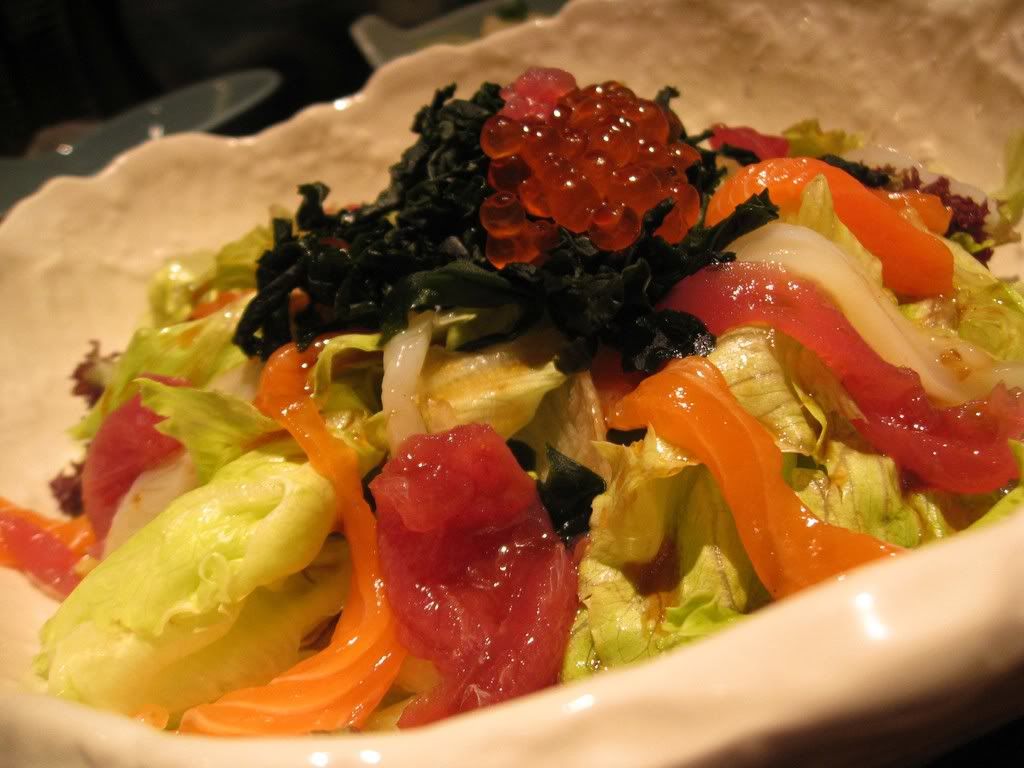 Hokkai Salad ($9.80)
We went for a regular

Hokkai Salad

together- silvers of salmon tuna & squid sashimi laced over a wasabi-soy salad bed... and a final touch of salmon roe. Those that pops and pricks, shiok.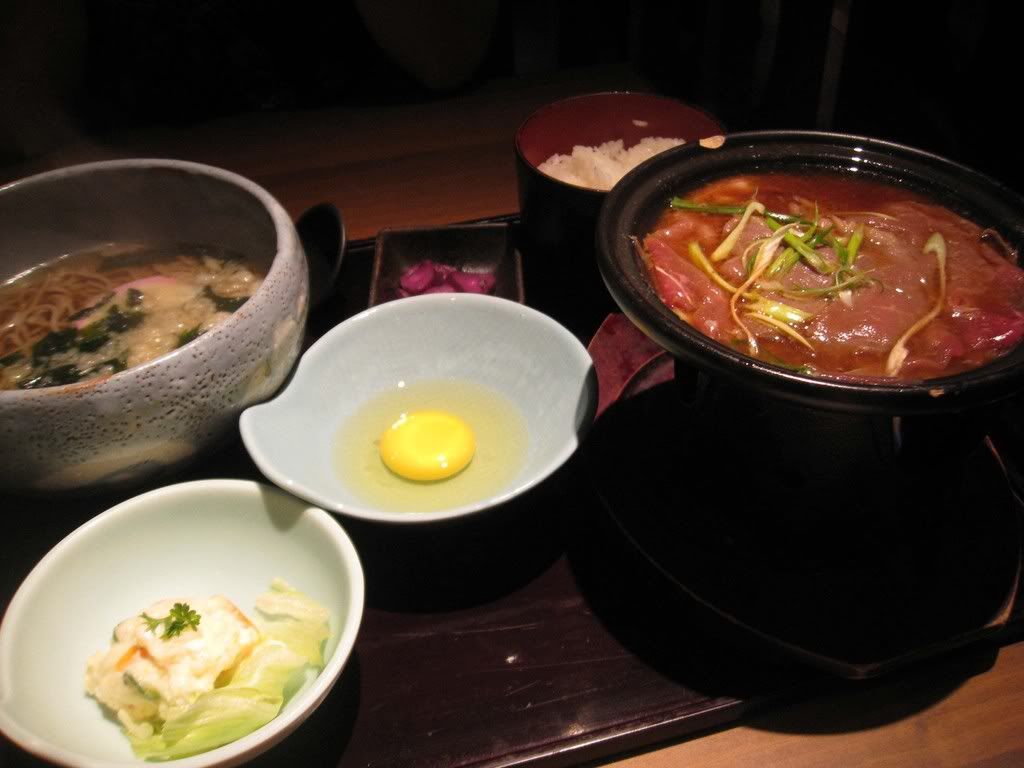 Gyu Yanagawa Wazen ($16)
The double-carbo component of this

Gyu Yanagawa Wazen

set was best to please Samantha's soba+rice craving. Egg's self-service, she had to beat, slide it onto the sliced beef pan, and risk lifting that hot lid to check on its doneness.
It ended up overcooked but she still loved her beef anyways.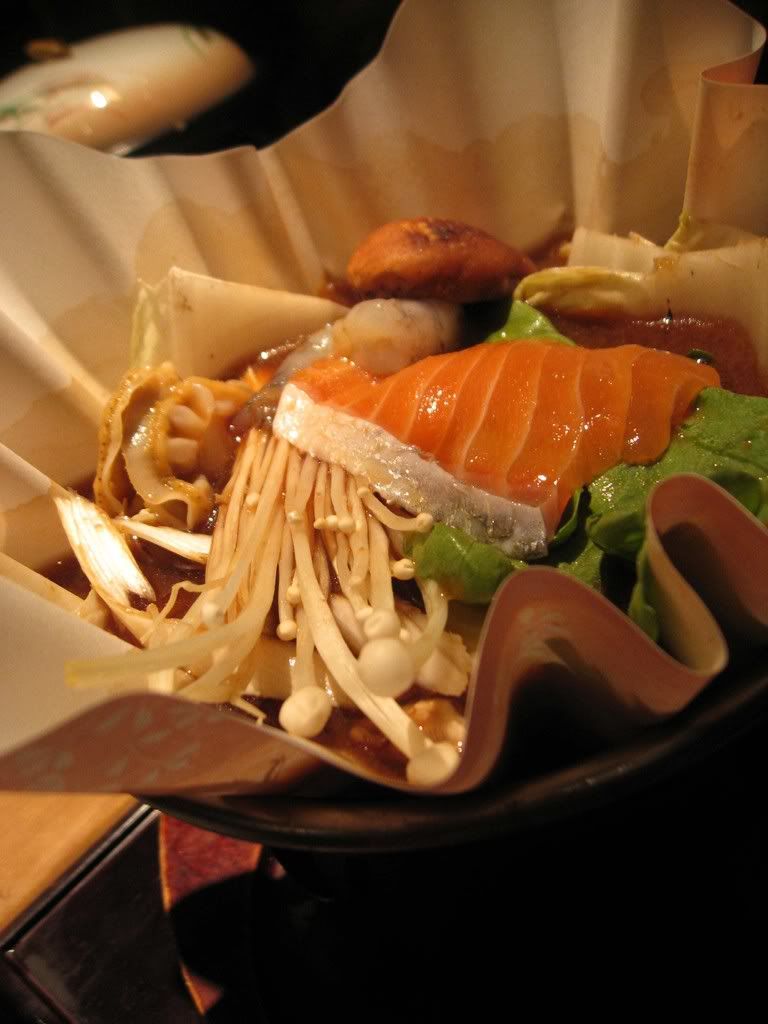 Seafood Miso Kaminabe ($9.80)
Flaming hot with pieces of raw seafood, i had to endure the streaming steam off my

Seafood Miso Kaminabe

throughout the meal. Soup was miso-rich but i wanted to yell... more seafood please!
Just one each of prawn, scallop and salmon belly slice and that was it.
We came in with a big bang and left with one.
Waraku Japanese Restaurant
#03-89/97/98 The Central @ Clarke Quay