It was a very incidental reason why dad and i ended up here. We needed dinner real quick and Bakerzin was apparently the closest choice we could find.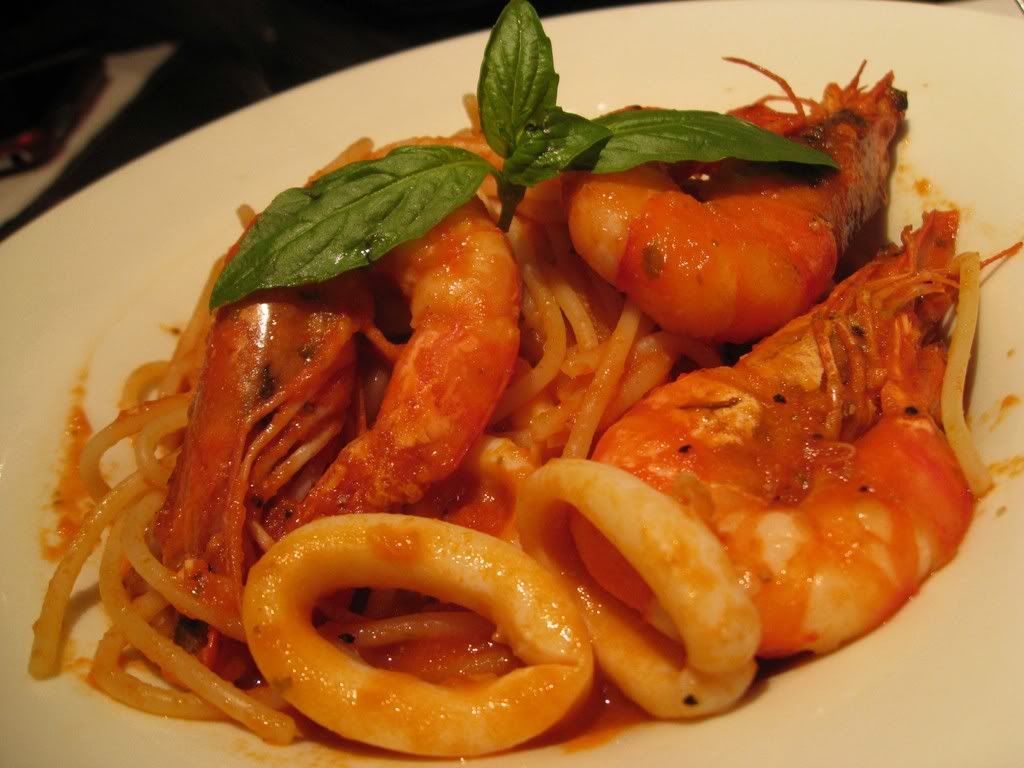 I skipped the clams and mussels. Here is a marinara

Seafood Pasta

dish at its normal-est standards with an overly sweetened tomato sauce and a 'plethora' of large prawns and squids, clearly not at their freshest.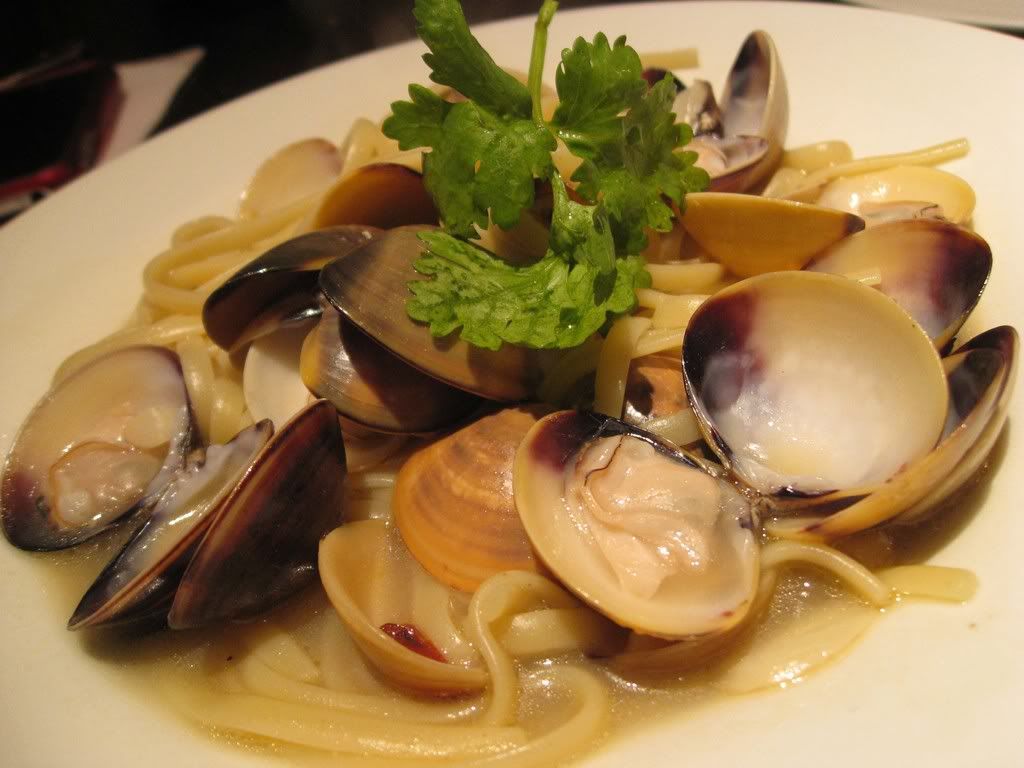 Spaghetti Vongole ($14.80)
Dad's

Spaghetti Vongole

was far more mediocre. The white wine stock had a unbearable dusty aftertaste and was nothing to compare with the many quality versions he had. Like seriously.
"i wonder how they can survive", was his remark.
Ispahan & Arabella Macarons ($1.50 each)
Thankfully,

Ispahan

and

Arabella

were hits. These macarons, named after their parent desserts, adapted close feaures... mine was a lovely rose-scented shell endearing lychee pieces.
Skip the main courses and go for desserts. This is the only way to leave happily.
Bakerzin