Time again for the sarah-elaine japanese food hunt. we love checking out authentic japanese fare together, our nipponya-gastronomic therapy~
Nanbantei was next on my research list.
yakitori grill bar
A small wood-furnished shop holds a limited capacity, solely counter seats available for the walk-in visitors (like us). Come minutes later and you would have to seal in to the watch-as-we-finish-our-meal fate.
Thankfully we are punctual lunchers.
About a metre-and-a-half away stood the grill bar, where i found entertainment observing the experienced Japanese chefs do their yakitori act.
No, nothing of flaming or amusing juggling. simply skilled serious work is good to see.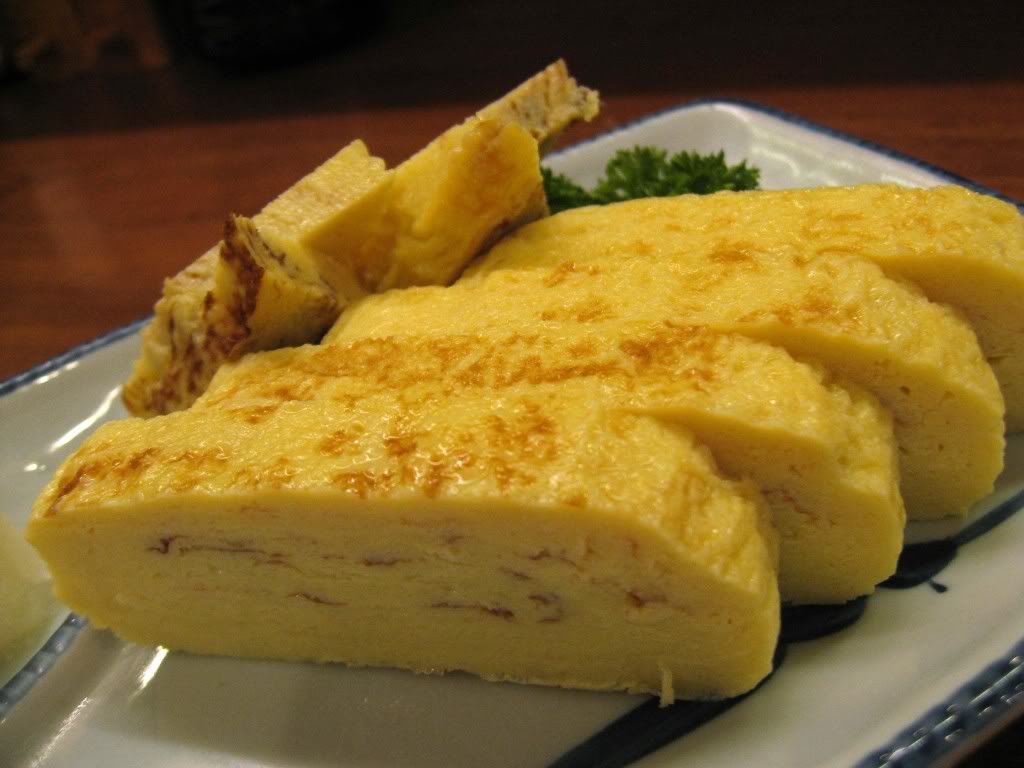 Dashi Maki Tamago ($6)
Set lunch prices here ranged from hefty choices to economical options. The value ones were doubly enticing, like stitching treads to nurse our injured wallets. We could even spare for an extra side order.
Like OHHH how glad i was to have the

Dashi Maki Tamago

.
Something i used to detest as a child but grew to find delight in as my age rose.
Their version chilled, filled with optimum juices seeping out of the sweet distinctive layers...was impressive. excellent execution here.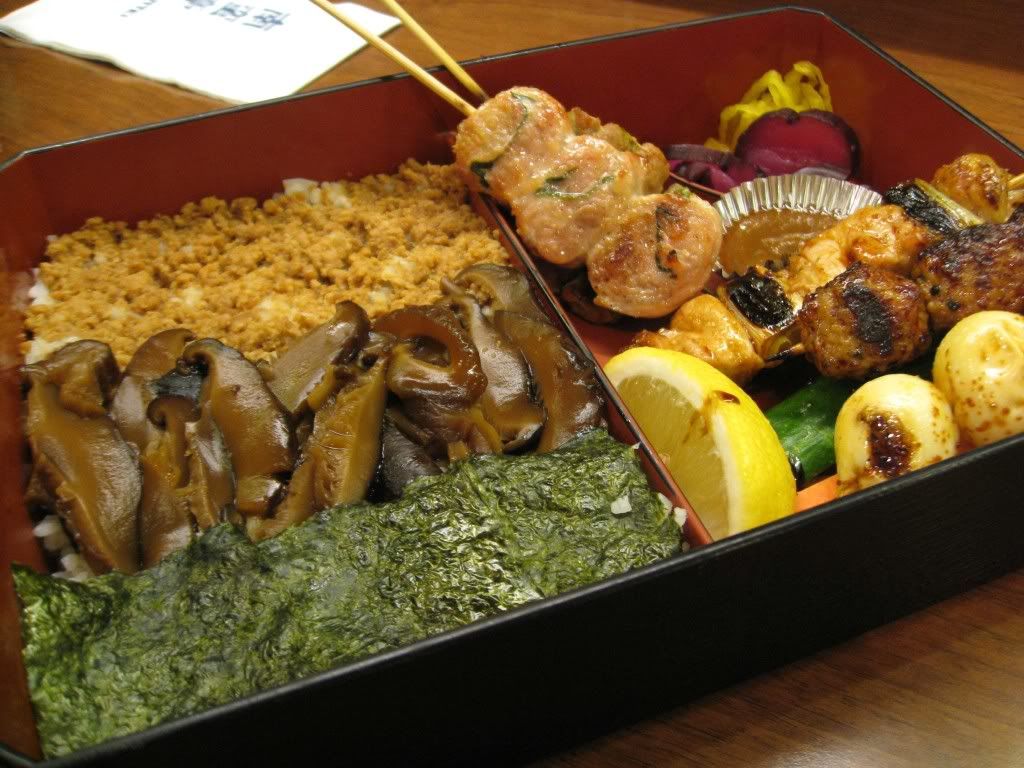 Obento Set ($12.50)
Clearly a bestseller, the

Obento Set

featured an array of their signature yakitori sticks paired with minced meat over rice. I tasted a quail egg, was decent.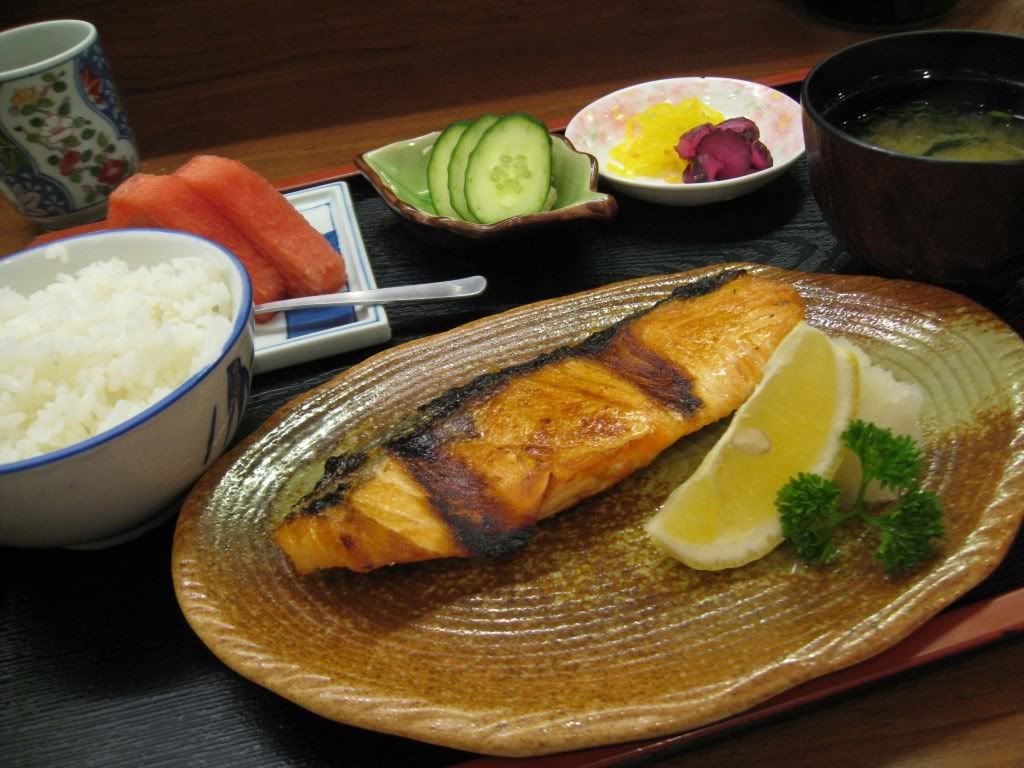 Salmon Shioyaki Set ($10.40)
The safest option to pick (also one of the cheapest haha) was the

Salmon Shioyaki Set

. To my surprise, the heavy slice of fish came from the same reliable multi-purpose yakitori grill... and was fresh enough to dismiss any form of saucy marinades.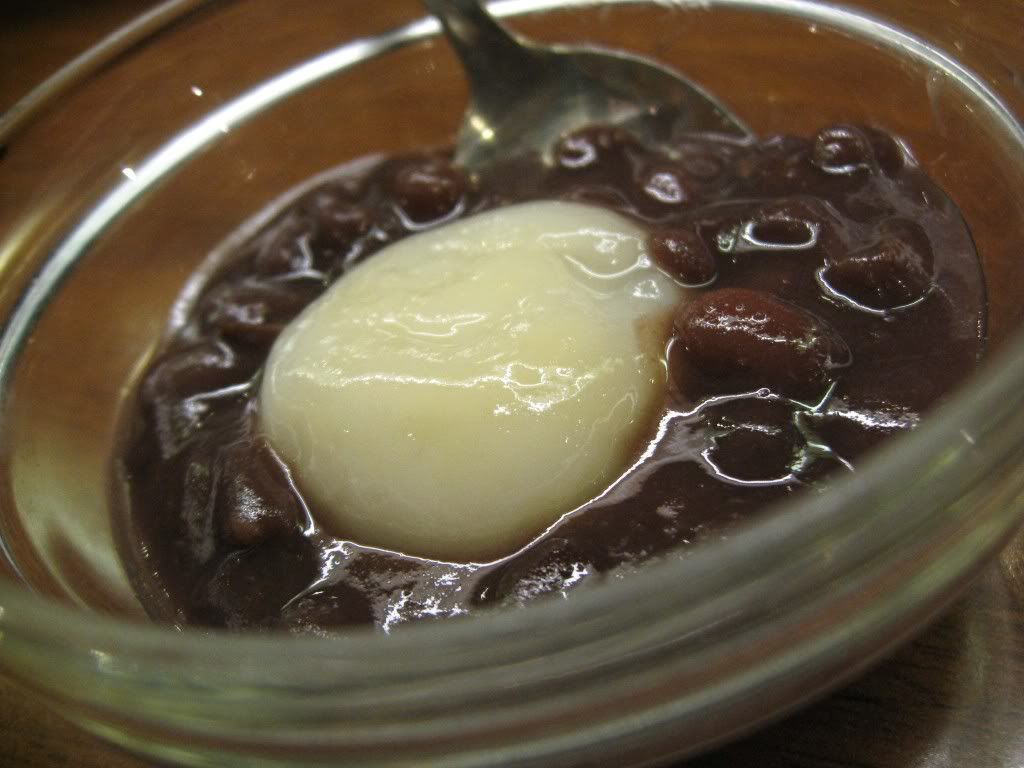 Glutinous Ball Red Bean Dessert
A glutinous blob sitted in a mini bowl of red bean paste arrived after the meal, representing the Obento conclusion.
the entrance to good maki tamago..
Now instead of spending two hours shopping at Level One, i would sacrifice one hour having a good lunch here. AND HAVE MY

DASHI MAKI TAMAGO

again. gosh i'm still in the process of fantasizing...
Nanbantei Japanese Restaurant