Sawadeeka, immediately gave away to my family that i had prepared a thai dinner. Thai fare isn't our kind of daily bread (give me italian everyday~) but we do enjoy entertaining our Canadian relatives at

Yhing Thai Palace

(Purvis Street).
They've got dishes like the green mango salad, stuffed chicken wings, fried fish with thai sauce, and killer tom yum soups which impresses me a great deal.
Here's my take on the Thai cuisine, with much conscientious research and efforts.
I lamely named it

LingThai.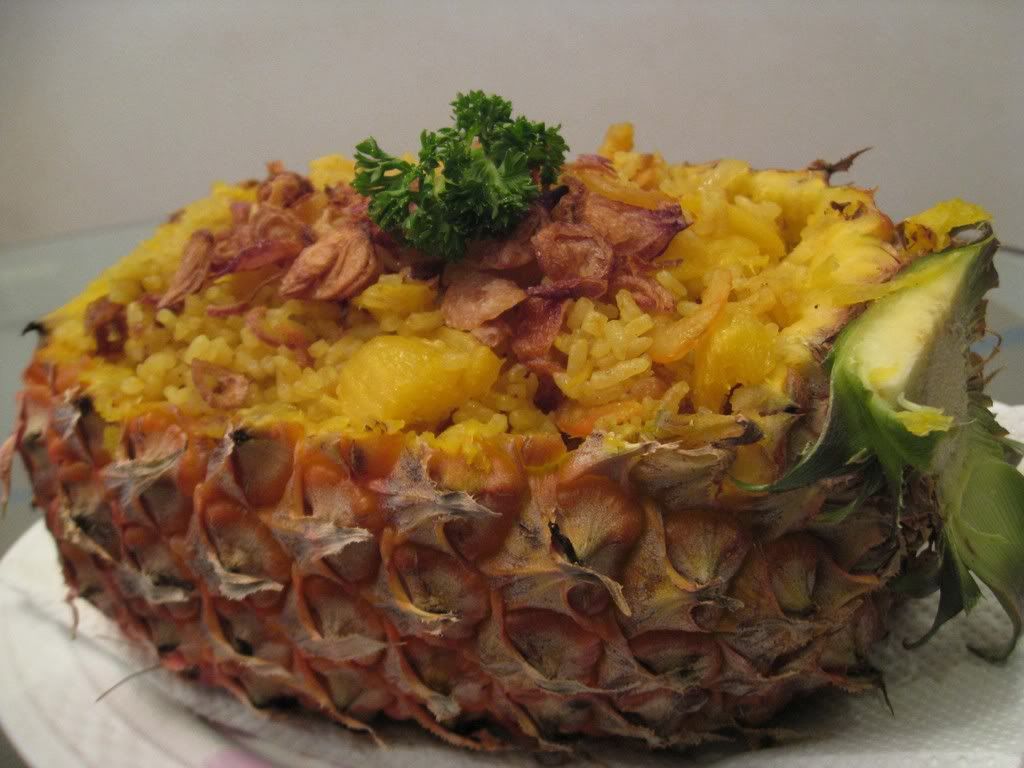 "Khao Phat Supparod Talay"
Pineapple Rice. Cooked with elaine's self-made fresh pineapple paste, real pineapple chunks, fragrant dried shrimps and fried shallots... all seated in a pineapple shell, surely pineappley enough. This was a success!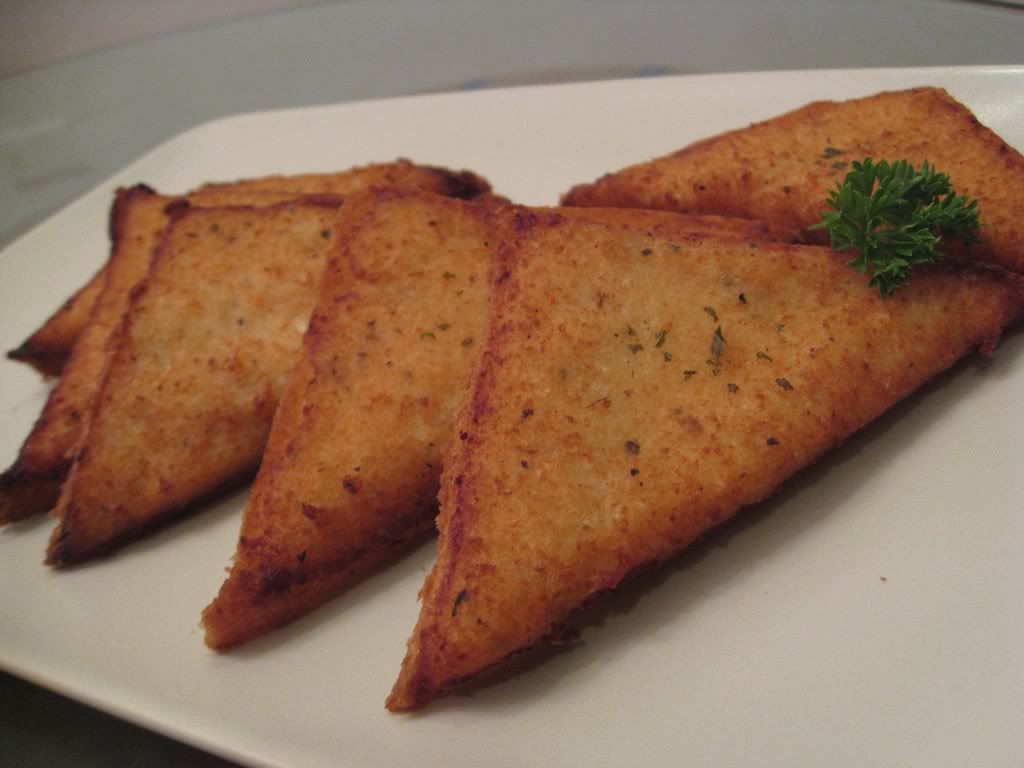 "Kanom Pang Na Kung"
Prawn Toasts. This crisp bread spread with a smooth homemade prawn paste is used in Thailand to keep royal children quiet during solemn state ceremonies. Dad liked this dish best.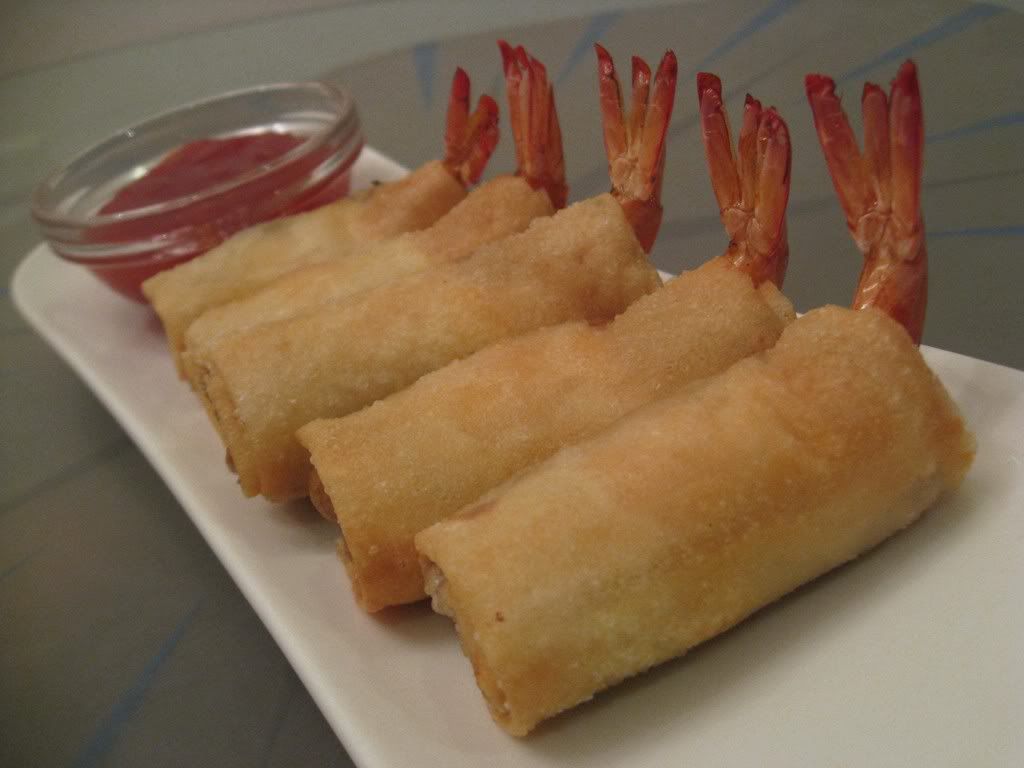 "Kung Hom Pa"
Prawns in Blankets. Crispy rolls each encasing a whole prawn and special marinated meat paste. Deepfried hot and served with a sweet chilli dipping sauce.
"Tom Yum Gung"
Tom Yum Soup. The classic hot, sour and real spicy soup! Made from scratch with authentic spices and ingredients such as lemongrass, kaffir lime leaves and chili padi. Prawns, squid and mushrooms added.
"Khao Niao Mamung"
Sticky Glutinous Rice Dessert. Sweet glutinous rice infused with pandan and coconut, mango cubes, elaine's honey avocado mousse and a drizzle of lemak coconut milk.
I came to realise how taxing it is to make Thai food! The ingredients were difficult to gather and the preparation methods precise. Was extremely satisfied with what i produced (:
More cuisines to venture into soon~