My family had another dinner of food-tasting.. western.
i cook, i shoot, we eat, they comment!
Carrot Coriander Soup w Garlic Foccacia
A thick puree packed with beta carotene, slush of cream and hint of ground coriander seeds. Homebaked foccacia stick, toasted crispy, and topped with my chunky garlic-parsley slab.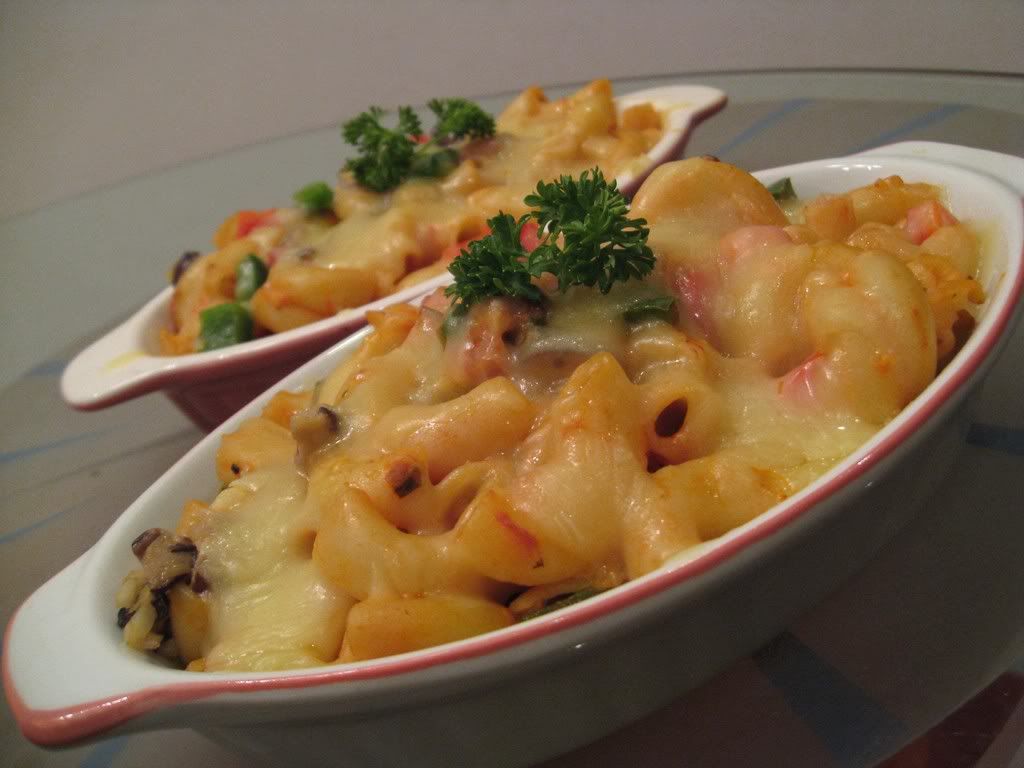 Baked Macaroni
Macaroni shells, mixed bell peppers and shiitake mushrooms panfried in a herbed tomato sauce, then baked hot and yummy with a mozzarella layer.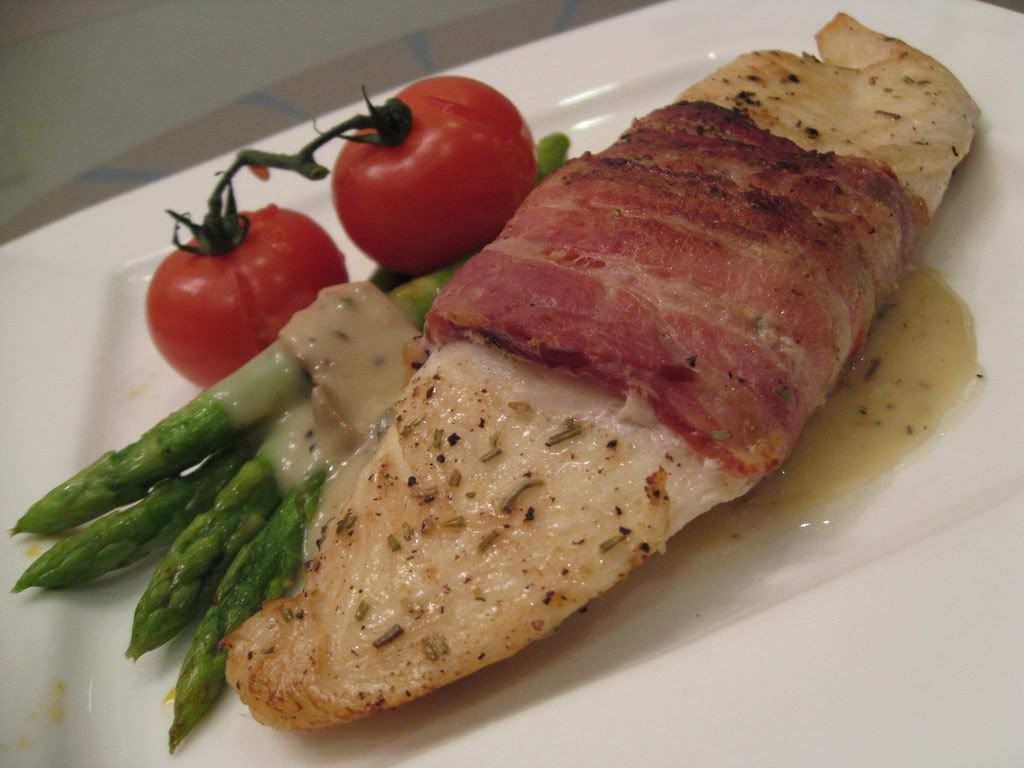 Oven Roasted Bacon-wrapped Snapper
The fresh snapper fillet only requires light rosemary seasoning for the bacon-wrap-around to come to play. Oven Roasted, served alongside sauteed asparagus, roasted vine tomatoes and a mushroom white wine gravy.
Cranberry Bread & Butter Pudding
This dessert needs no introduction for most people. Slices of buttered bread set within a smooth baked milk custard... a wonder creation with the commoner white loaf.To use up the bag of dried crans my grandaunt bought from Canana, I substituted the raisins with cranberries. Pink is nice.
cB&B Pudding, Rose-scented strawberries & Vanilla icecream
I stewed sliced strawberries in a strawberry puree, flavoured with rosewater for a more aromatic touch. Served warm with vanilla icecream and vanilla bean sauce.
Dessert's my fav (: