There is no physical obstruction to quality good food, except for its price.
If you are drooling for the exquisite Japanese fare at Sun with Moon, my sound advice is... hit noontime to avoid a hefty bill.
The lunch menu is designed to fit variety into a tighter budget, along with the same charming ambience. Except you'll miss the moon.
Salmon Kamameshi ($19.80)
You could rely on the Salmon Kamameshi, though down-sized during lunch, which was sufficient to satiate Dad's appetite. Usual portions of salmon and salmon roe topped the fanciful rice, and is best enjoyed after the 60-second hourglass fills its base.
The pickled unagi appetiser was completely invaded by me.
Gindara Teriyaki & Sashimi Salad Set ($22.80)
Trayed up next was my Gindara Teriyaki & Sashimi Salad Set. A sticky-teriyaki-glazed cod slab, rice, pickles, miso soup, fruits and mini sashimi-dotted salad. The fish was excessively oil-bathed but i chose to bear deceptive optimissism about it- that its healthy fish fats in the works.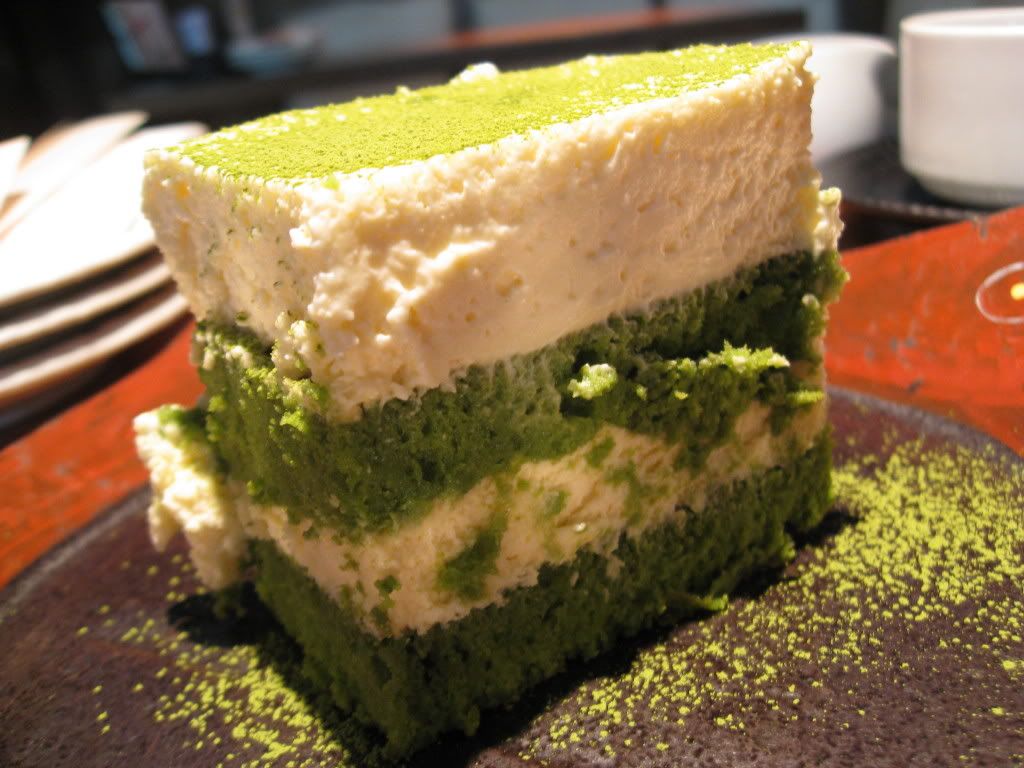 Matcha Tiramisu ($6)
Putting aside the unconscious appearance of our Matcha tiramisu and my minor issues with its sponge-mousse imbalance, i thought it was a mascarpone-and- bittergreentea-pairing worth forgiving.
Good to go with our two cups of english breakfast tea.
...Announcing: I am now a fan of

Sun with Moon.
Sun with Moon Japanese Dining & Cafe