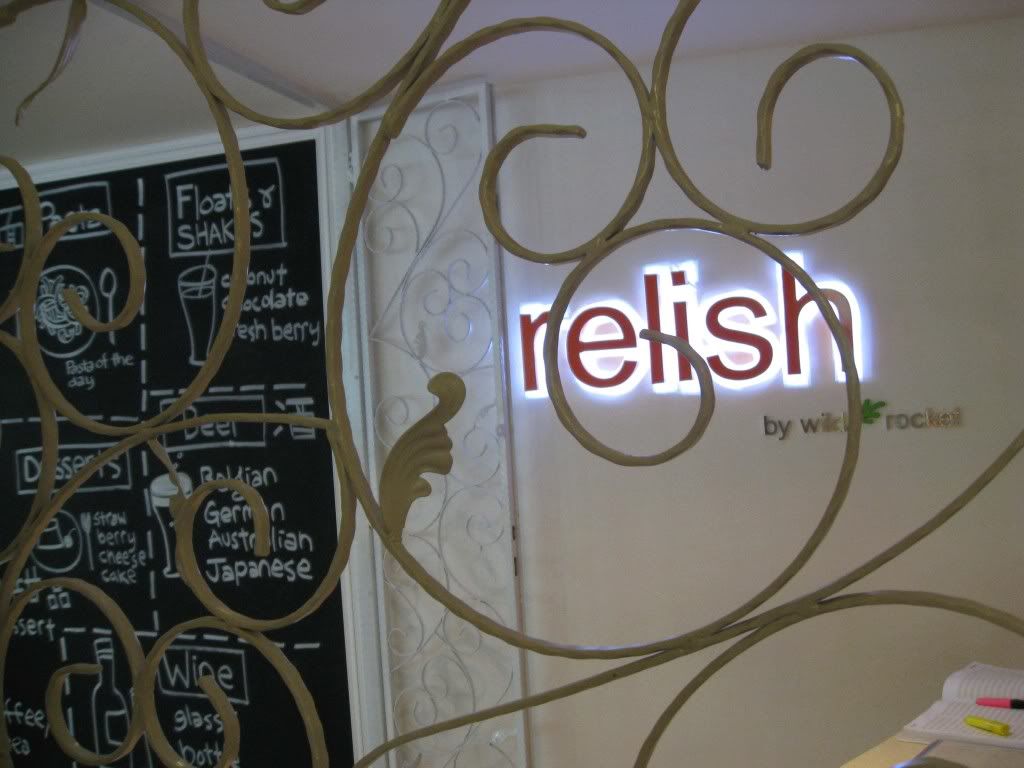 This can be finger-lickin' good,
This can be fork-and-knife-lickin' good.
Because this is

Relish

. Relish by Willin Low.
Like how donuts can be upmarketed and dressed in the most uncommon ways, Willin Low have uplifted the fastfood icon with conciliated efforts. Just as we've had enough of McSpicy Double and Mushroom Swiss, these junkfood-turned-gourmet-creations came in the nick of time to revive some excitement.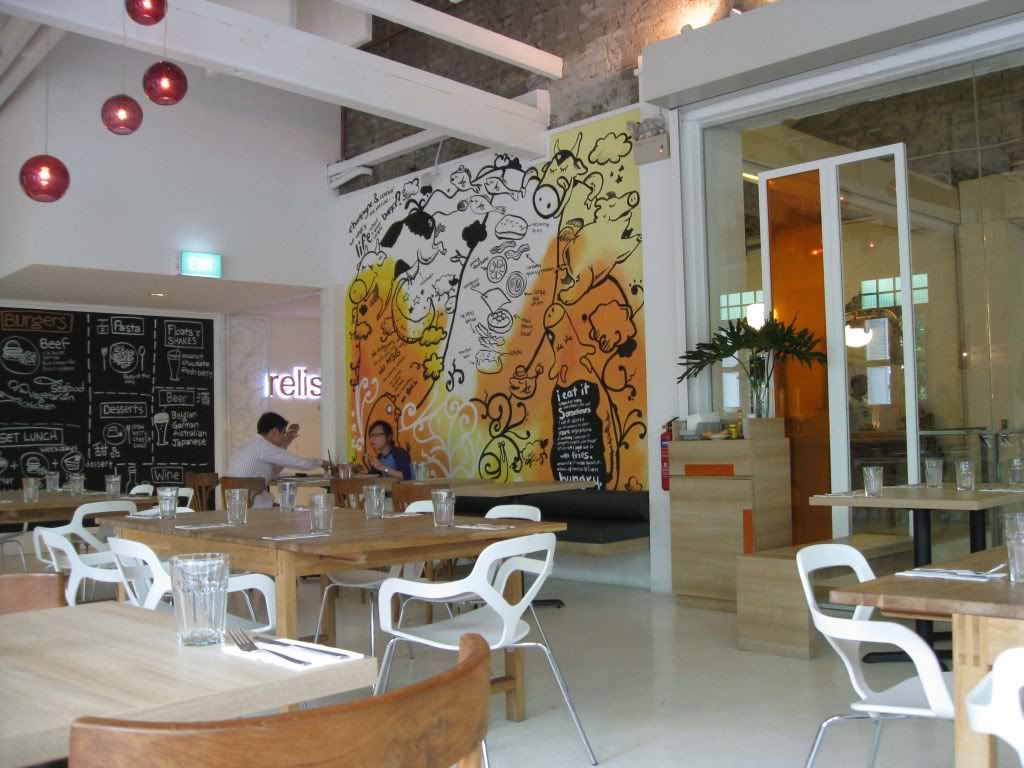 Relish stands proudly on the second deck of Cluny Court, a bright mirthy enclosure to feel comfortable in. The atmosphere may be casual but expect no simplicity in their menu; every burger invention is meticulously crafted with unconventional details. local style.
Curry Chicken Burger, BBQ Char Siew Pork Open Burger... If not at Relish, you would have to wait on for some future hawker centre+fastfood joint venture, haha.
Mapo Sauce Grilled Mushroom Tofu Burger ($16)
I traced the transformation of my chinese roots. Taugwa, shiitake slices & eggwhite summed up the bulk of the Mapo Sauce Grilled Mushroom Tofu Burger, completed with a spicy sauce and two dense milk loaves.
It resembled nothing like the wet smooth and gravy-ful dish i once loved as a child, yet i happen to feel repleted in this clean simplification. Not too oily, not too spicy, no irritable aftereffects to my throat or stomach.
Seafood Burger w Lemon Mayo ($19)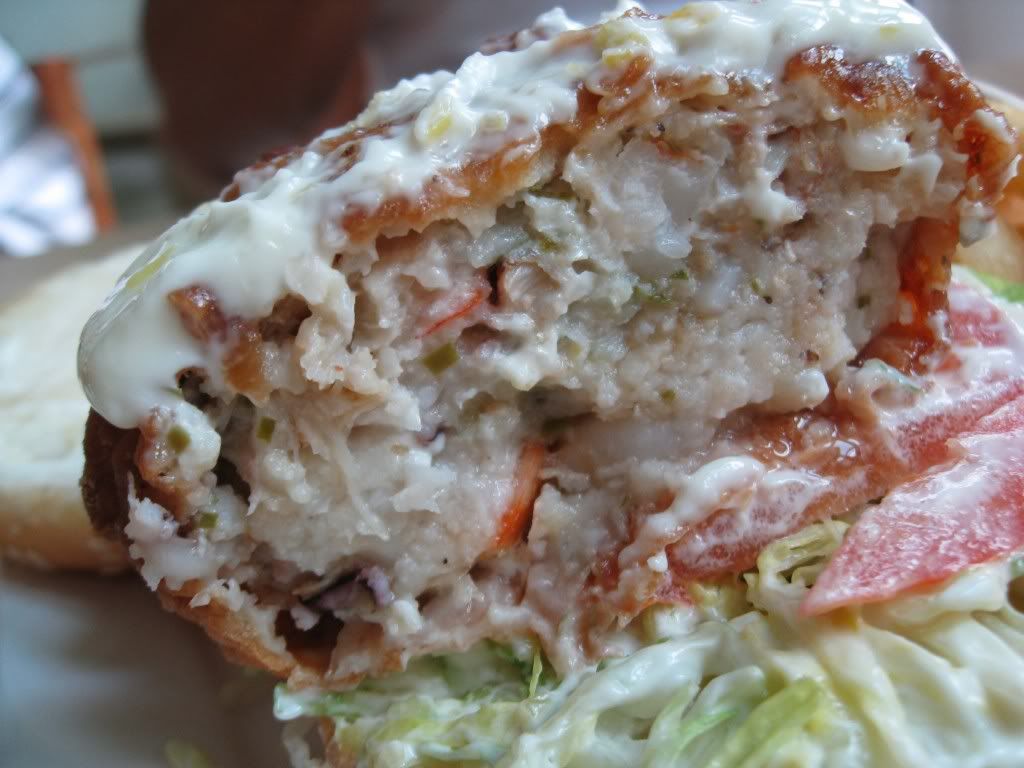 The

Seafood Burger with Lemon Mayo

kept Dad numb on complaints too. Who would fuss over a sturdy pattie bursting with crab, prawns and octopus crammed in fresh fish paste? Dad wouldn't... neither would i.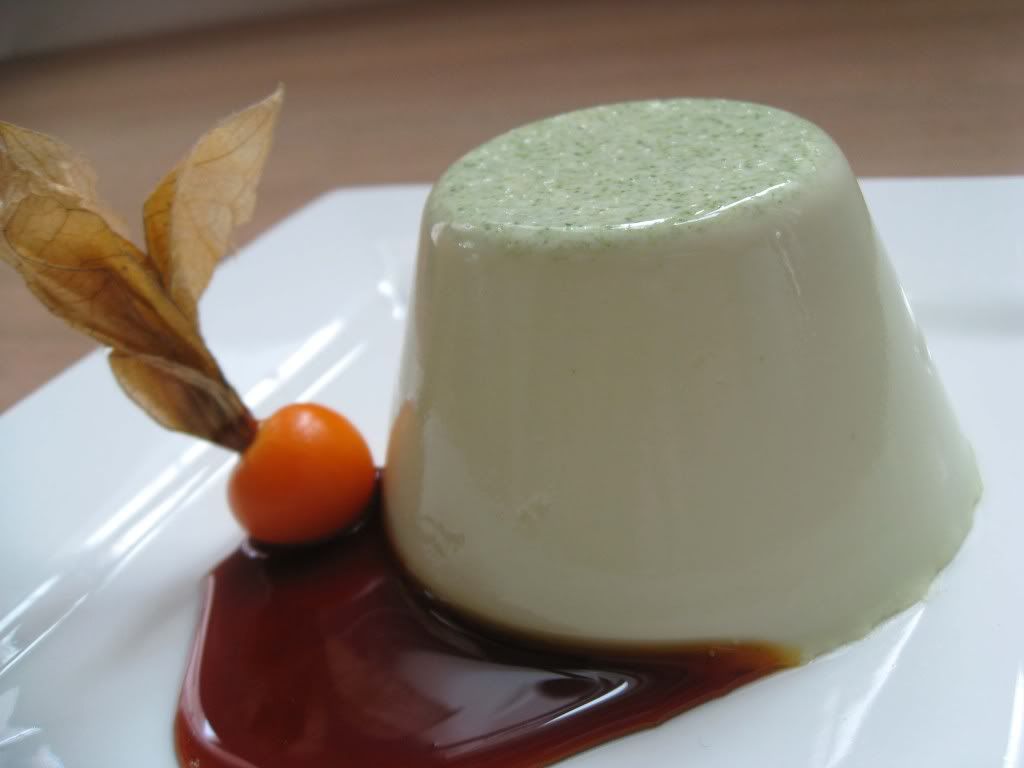 Pandan Panna Cotta ($9)
I loved this even more. It was legendary

Pandan Panna Cotta

of a miraculously smooth wobbly texture, lushing with full-bodied pandan fragrance and optimally chilled into heaven bites. Enough said.
Elaine's

best panna cotta

till date

.
This won't be the only entry. I need more of relish.
Relish