I was taken by surprise when Dad drove up Mt Emily Road today.
elaine: where are we going?
dad: Wild Rocket.
omg, omg.
It must have been my verbal admiration for Willin Low lately, or constant repetition of how his lawyer-turned-chef background have inspired me a great deal, but dad have most probably adhered to my fascination.
And we both headed into hangout hotel with full anticipation.
Bright classy white exuded a clean atmosphere while a blooming scarlet area catches the eye almost immediately- a private section for bigger groups.
Dainty cubes of complimentary bread kickstarted our brunch, warming my fingers as i picked them out of the teardrop-shaped bowl. Lightly savoury, and best dipped in olive oil.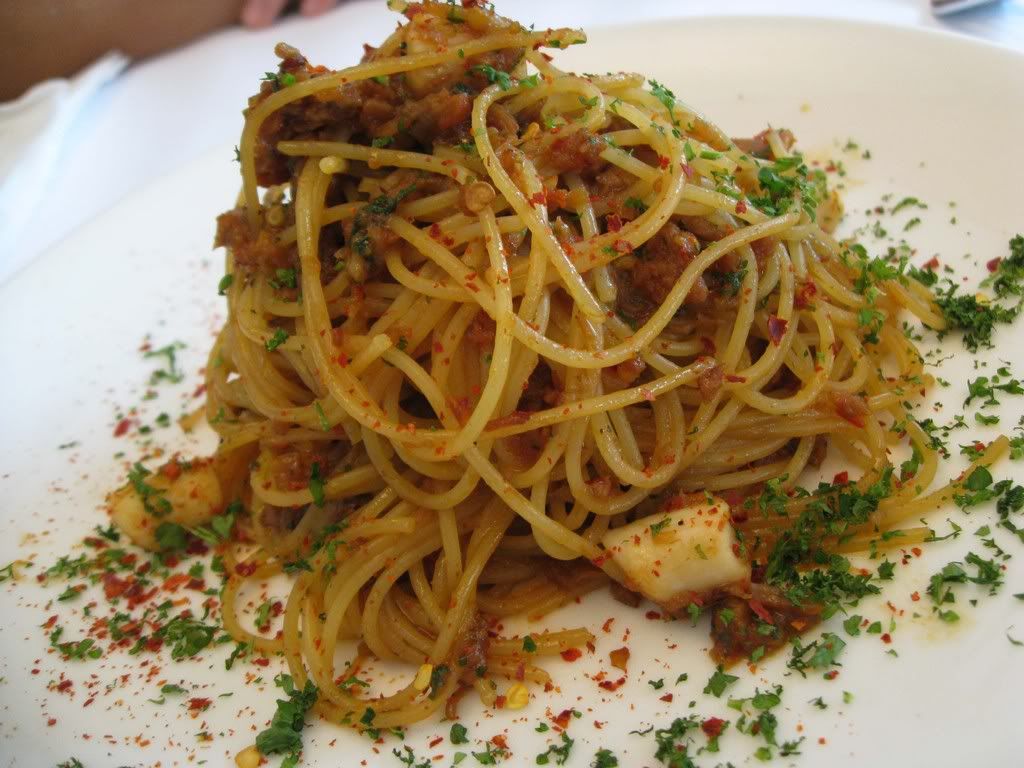 spicy conpoy & fresh scallop spaghetti w dried shrimp ($22)
The waiter added "you've made a very good choice, sir" as he placed the

spicy conpoy & fresh scallop spaghetti with dried shrimp

into dad's view. My heart dipped when the first flavour i picked up didn't suit my liking.
Certainly no overcooked strands but the sharply spicy yet sweet effect appeared rather uncomforting. I would call for larger scallops as well.
scrambled eggs smoked salmon foccacia sandwich ($17.50)
I immediately shifted my hopes to my next dish.
Indeed, this ever-common scrambled eggs smoked salmon foccacia sandwich dish was transformed to his own. His version of herb-free foccacia (just like the starter), olive-oil damped, laid beneath an overwhelming blanket of hollandaise sauce and wet scramble. Satisfyingly creamy with a perfect touch of seasoning.
Generous chunks of fresh grade salmon gave the lightest smokyness.. easily mistaken as sashimi.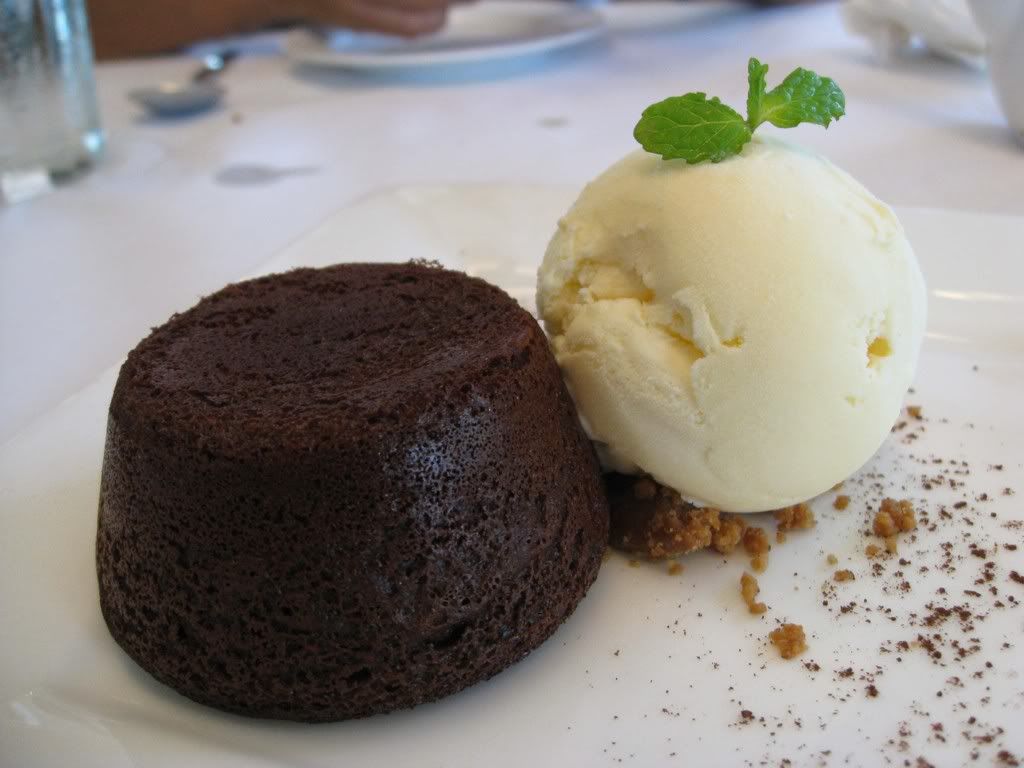 dark lava chocolate gateau w vanilla icecream ($13)
Dessert was simply a beautiful finish.
I was bound on the dark lava chocolate gateau w vanilla icecream. Just how would one of Lifestyle's top 10 chocolate desserts taste?
The neat brown shell released a pleasurable flow of bitter chocolate- a pure indication of quality dark chocolate being invested, plus vanilla icecream for neutralisation.
Hot & cold, bitter & sweet... the contrast was sensational; complemented with tiny crumble bonuses. Real skill display.
I had to say, i did not leave this place unsatisfied.
And still filled with anticipation.. for any next visits ahead (:
Wild Rocket