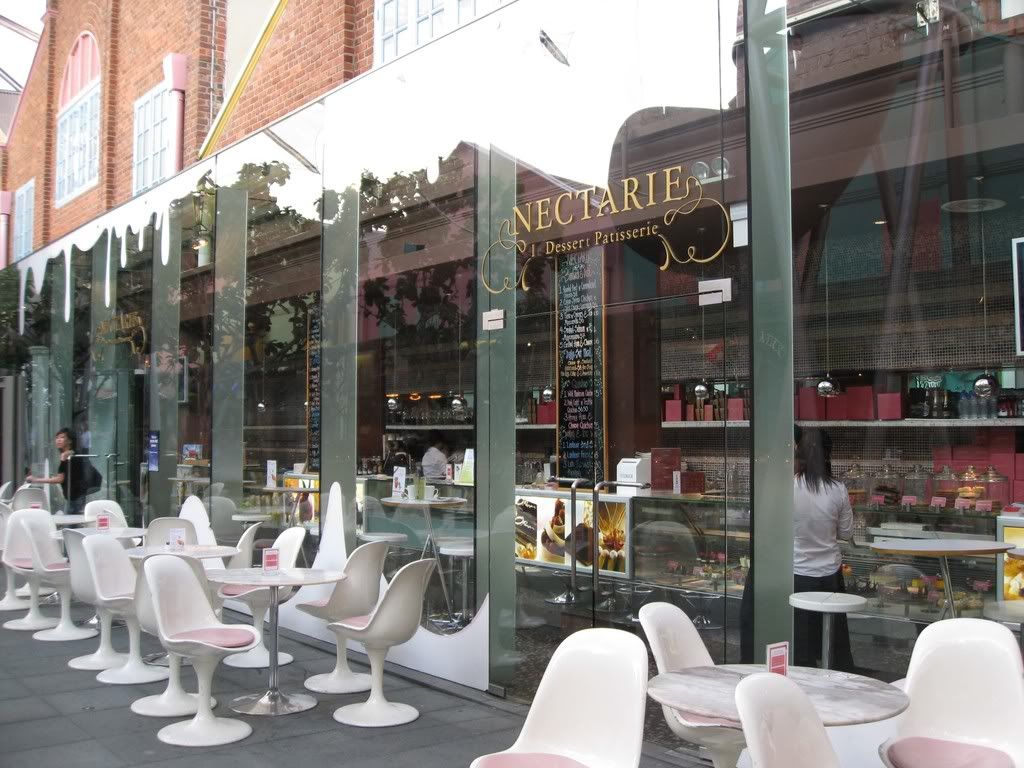 This establishment set in the midst of Clarke Quay is a huge change from your typical cafes. Dazzling diners from every angle, it is a sure-win hotspot for all sweet-toothed, chocoholics and gourmands.
I sat in with my secondary school bestie Xinya one evening, and selected from a menu
oozing decadence and indulgence.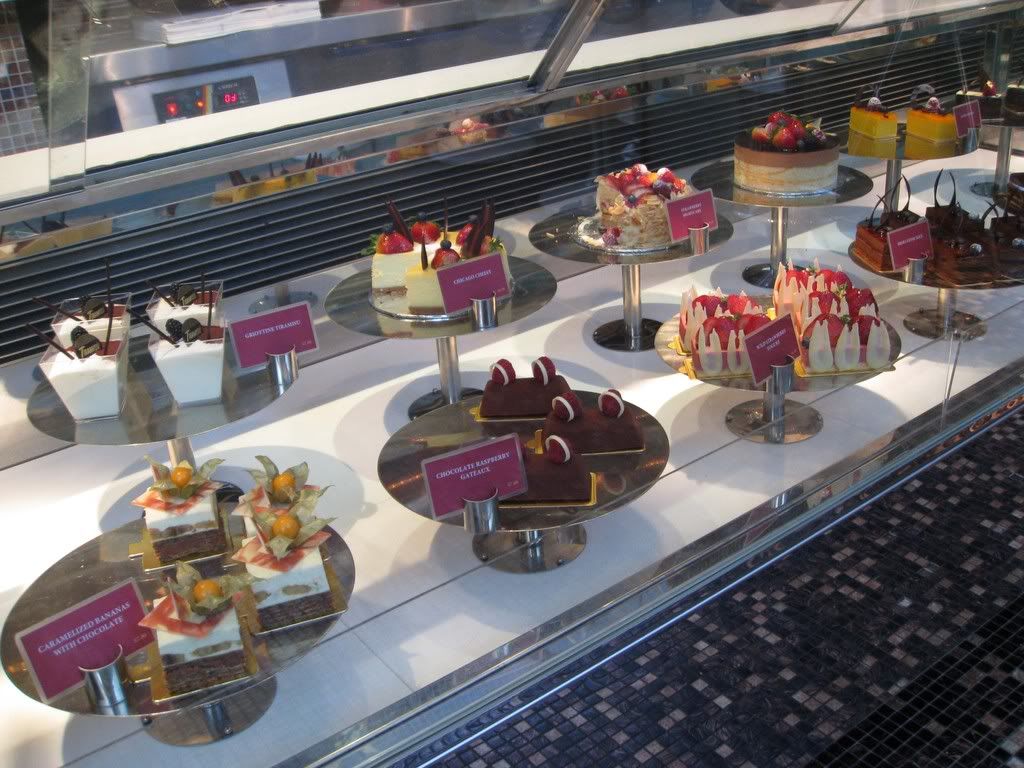 tantalizing array of cakes
Caramelized Bananas with Chocolate ($7)
Her pick of

Caramelized Bananas with Chocolate

was decent for the chocolate fans. Soft pieces of sweet bananas embedded in light white chocolate
mousse
set on a crunchy base.
The taste of the mousse was subtle, and a hint of spice from the base gave it a special lift.
Wild Strawberry Yogurt ($6)
In comparison to the girlfriend's, mine stood on a dull tone. Deceivingly pretty in pink, the dry strawberry yogurt mousse was unacceptably firm and lacked real flavour. The vanilla sponge only worsened its stake.
Waffles with Bailey's Icecream ($10)
Fortunately, the Waffles with Bailey's Icecream arrived in time to
divert my disappointment. Heavily doused in maple syrup, the rectangular slab was definitely on the passable side and nicely complemented by the liqueur-packed blob atop (i love Bailey's!). They would probably need to work on their messy presentation though.
Yes the desserts weren't mindblowing but simply sitting in Nectarie keeps you on the feel-good mood. You'll imagine yourself somewhere off in London, and the quality of the sweets does not pose as a huge bother anymore.
Nectarie le'Dessert Patisserie
#01-05, The Cannery.
Clarke Quay