You could call this Dad & Elaine's All-Time-Round Favourite Hotspot. We absolutely adore Cedele and there's no doubts about it. This is probably the one and only place where you can get wholesome main courses, hearty soups and salads, quality sandwiches made with handcrafted bread and killer cakes.. all under one roof.
It began with the founding of the Bakery Depot by Ms Yeap Cheng Guat in 1997 then a succeeding expansion of many Cedele cafes downtown. All these are aimed to bring pure healthy and guilt-free delights with a confident assurance of
Carrot Juice ($6)
Indeed, that was a smart move made to attract all the dieters, health-conscious and Orthorexics (all rising in number) on our island. And the food here is addictive- it somehow brings us back again and again. I think we really do deserve a privilege discount card for our active support.
Red Pepper & Onion Omelette
($12.50)
I am surprised they saw to my no-yolks request and did a sincere substitution with additional egg whites. Part of the All-Day-Hearty-Breakfast is a Red Pepper & Onion Omelette, served with salad, toast my choice of field mushrooms. Despite being a little on the greasy side, i enjoyed my platter.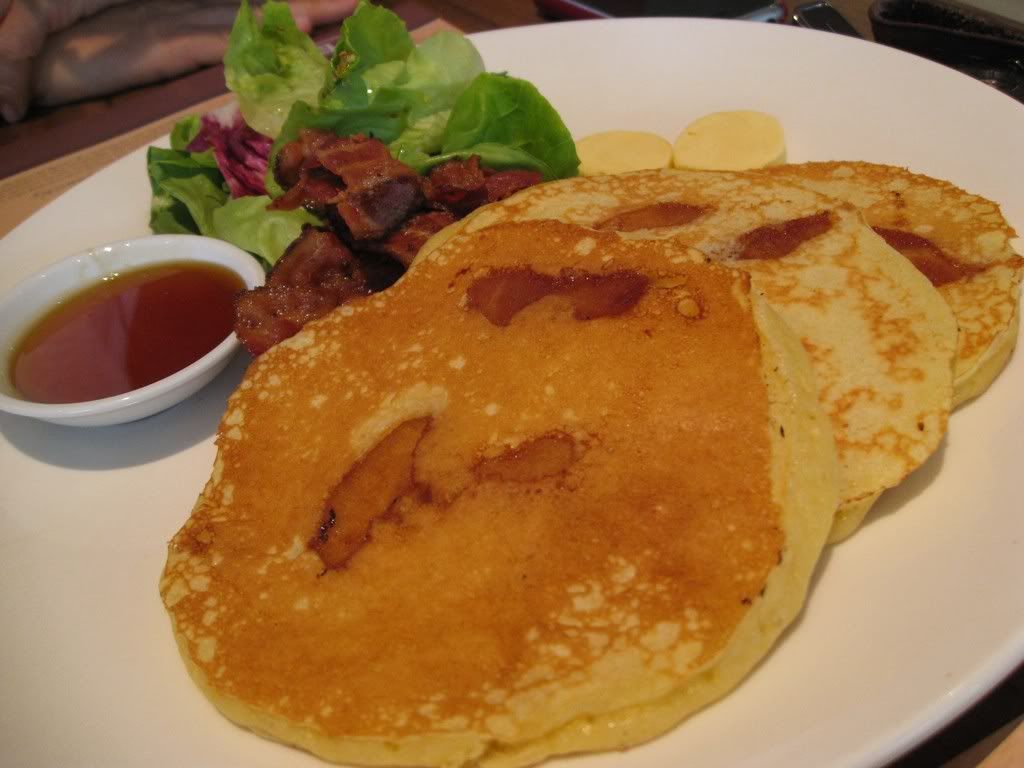 Apple Cinnamon Pancakes with Bacon Rashers ($12.90)
It must have been the brunch bug because Dad too, decided to pick from the breakfast menu.

Apple Cinnamon Pancakes

studded with real apple chunks within and a side of bacon rashers. I too a bite and found it a tad bland but he claimed they were fragrant. My advice, trust the one who ate the dish.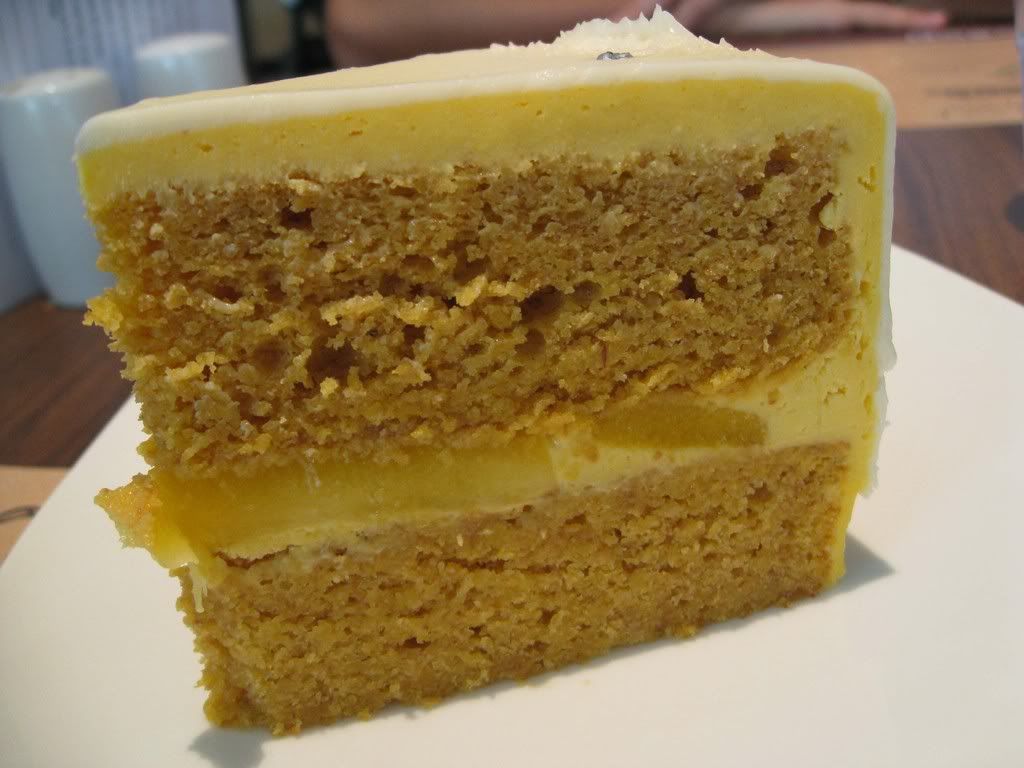 Mango Almond Cake
($6.50)
Cakes are a must over here. Good news for all sweet-toothed, Cedele offers scrumptious cakes made the classic, old-fashioned and home style way. The website lists a whole wide range but only a couple are available each day, varying from outlet to outlet. Luck comes in handy.
Lady luck was sure at my side today since there were both of our favourites. The

Mango Almond Cake

, made with whole wheat flour and centered with mango slices, simply flows with my liking. The mango yogurt frosting is one of a kind.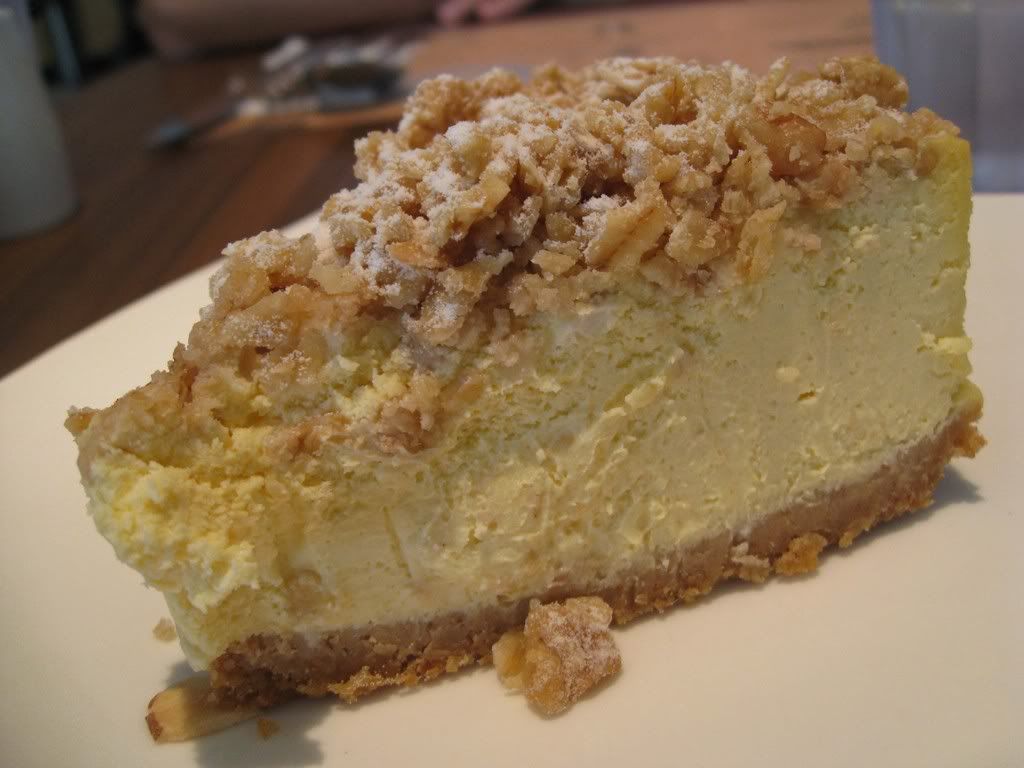 Mango Almond Cheesecake ($6.50)
And then standing proud and tall is the

Mango Almond Cheesecake

, currently ranked no.1 on Dad's cheesecake chart. It was a lovely creation featuring soft quality cheese with a subtle mango flavour and nutty crunch toppings. The only way to savour the best of both worlds: take half of each.
No doubt, skills may be paramount for quality food but food that reaches to the heart really takes passion to create. I firmly believe they have what it takes. For that, i salute Ms Yeap.
Cedele
#01-01/02 Great World City