Rise and shine... at Swensen's?
Our icecream makers here have realised that waking up early could earn them bigger bucks. They are offering breakfast sets every weekend & public holidays, daily for the three 24-hour operating outlets.
Choices were more than ample, mind-boggling if you were to compare it with Delifrance. French toasts, pancakes, eggs... they've got it all.
Blueberry Pancakes ($8.90)
For Dad, the

Blueberry Pancakes

stood as a worthy palate. Two blueberry-filling-embedded rounds with scrambled eggs, hashbrown, sausages and a cup of creamy button mushrooms.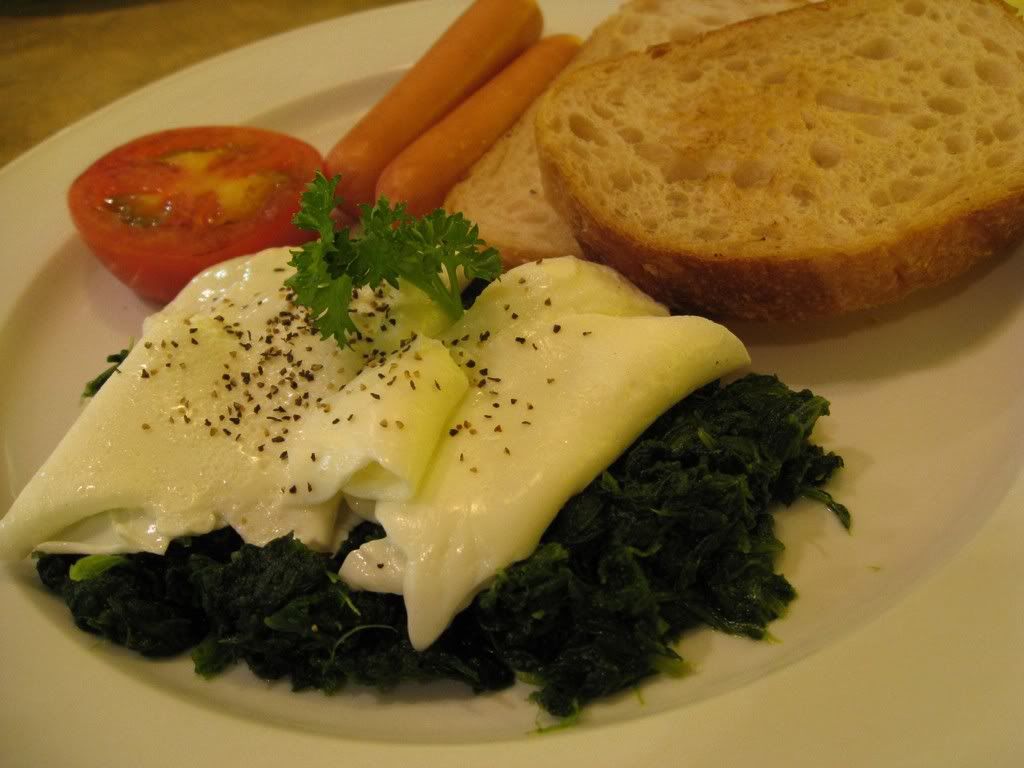 Eggs Florentine ($9.90)
Intense modification was done to my gourmet set:

Eggs Florentine

. Everything arrived accordingly so it faced no rejection or complaints. Spinach, poached egg (whites), toasted sourdough and two nice snappy chicken sausages that contained a string of cheesy innards.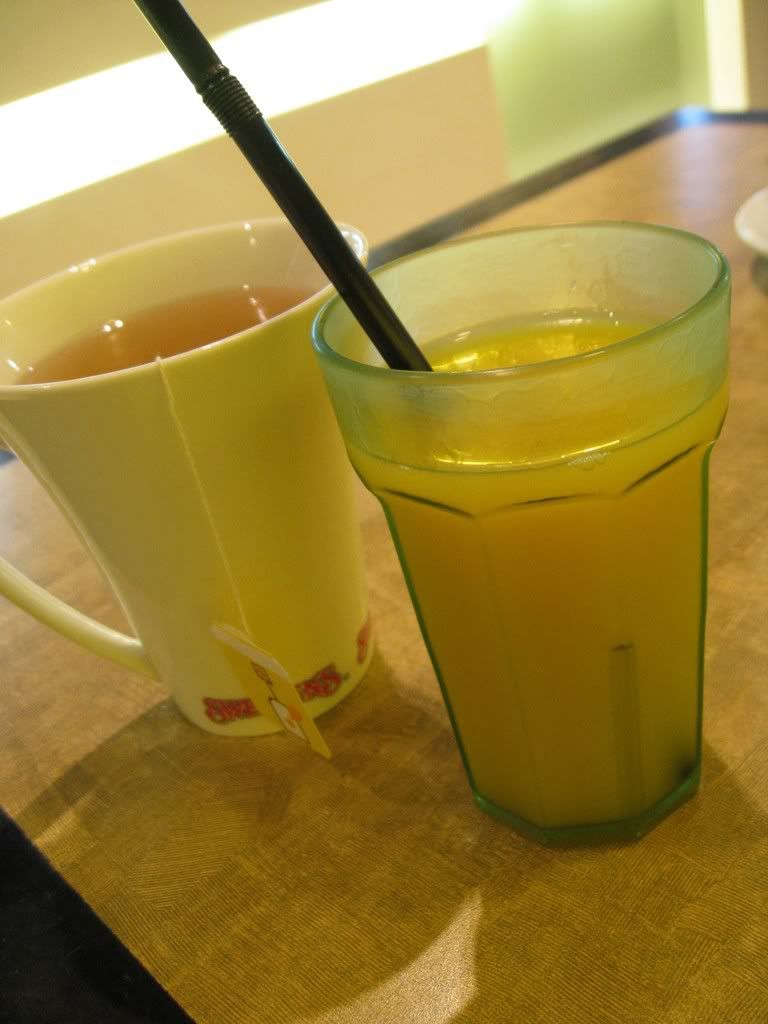 Tea & Orange Juice
All orders come with a cold juice and hot coffee or tea.
Swensen's Cafe Restaurant