A planned dinner for the family. I tried to keep the menu as close to the italian context as possible, despite some slight western glitches added. 3 hours of preparation and cooking time was a great challenge for me, but i was glad i managed to keep up the presentation standard. Overall, satisfactory (: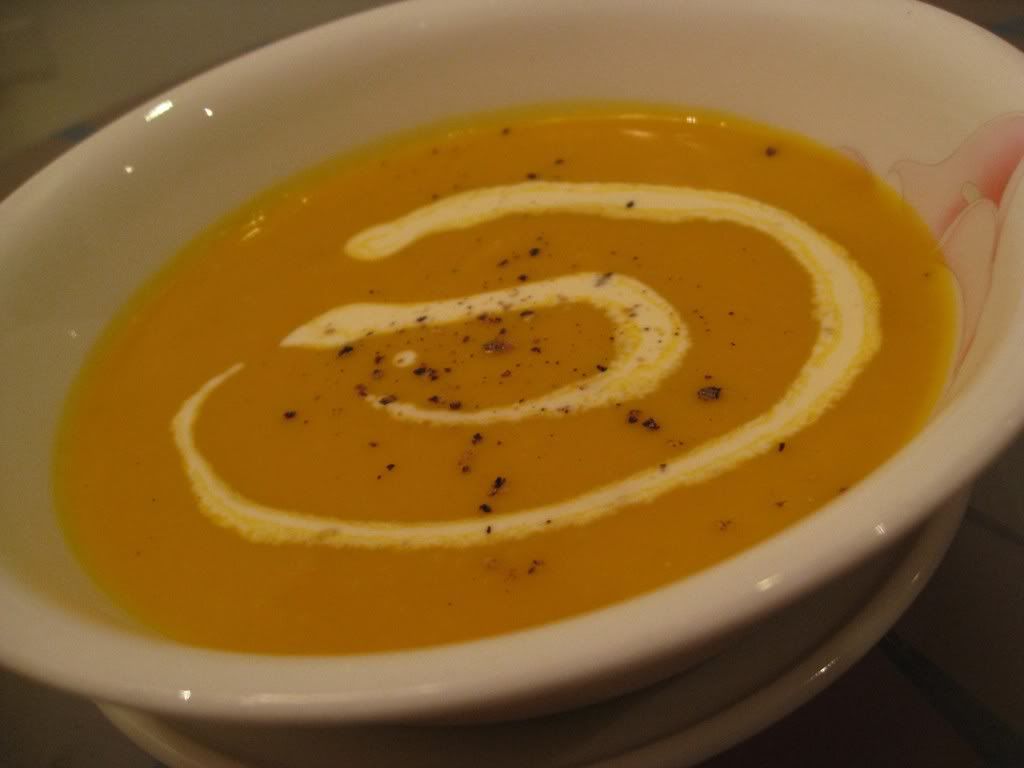 starter
Cream of Roasted Pumpkin
Pumpkins were slow-roasted in the oven before i brougth it over to the pot. A creamy, buttery orange pumpkin puree with a hint of leeks & onions.
appetiser.
Garlic Mushrooms Bruschetta
Assorted oyster, shiitake, button mushrooms sauteed in garlic then spooned over buttered baguette toasts. Detect a splash of white wine & balsamic vinegar.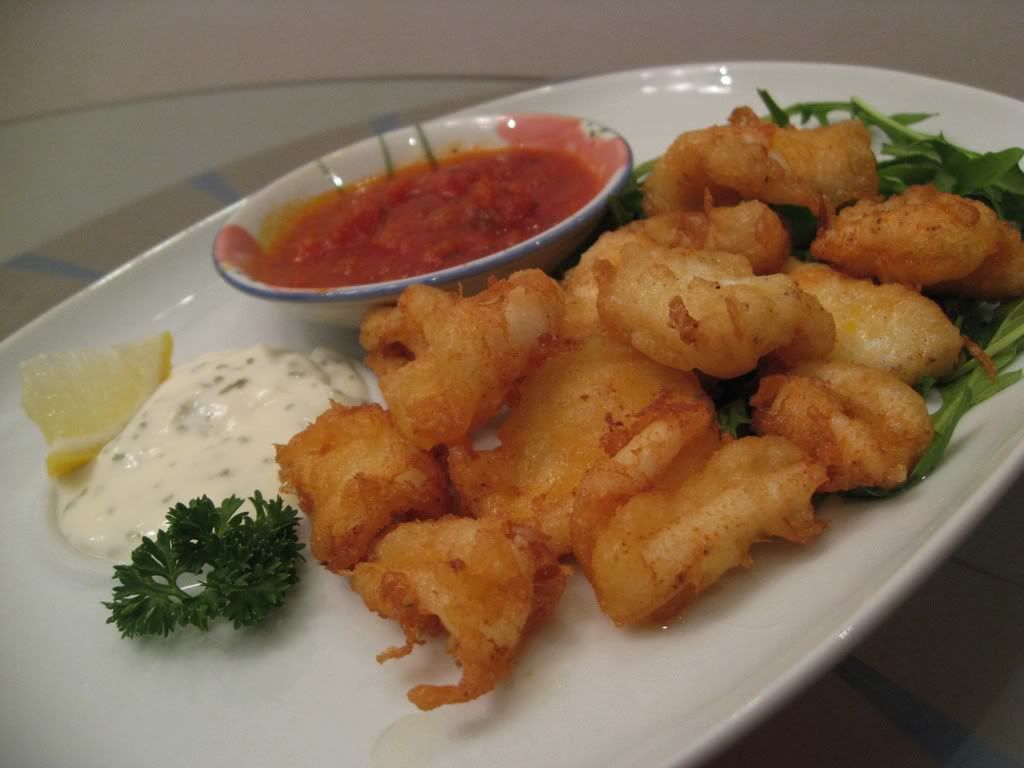 a
ppetiser.
Calamari Fritti
Sis loved this. I did the deep-frying fresh while they were having the bruchetta. A classic dish of
battered squid and a touch of paprika, s
erved with a lemon-parsley mayonnaise and tangy neapolitan dipping sauce. All home-made.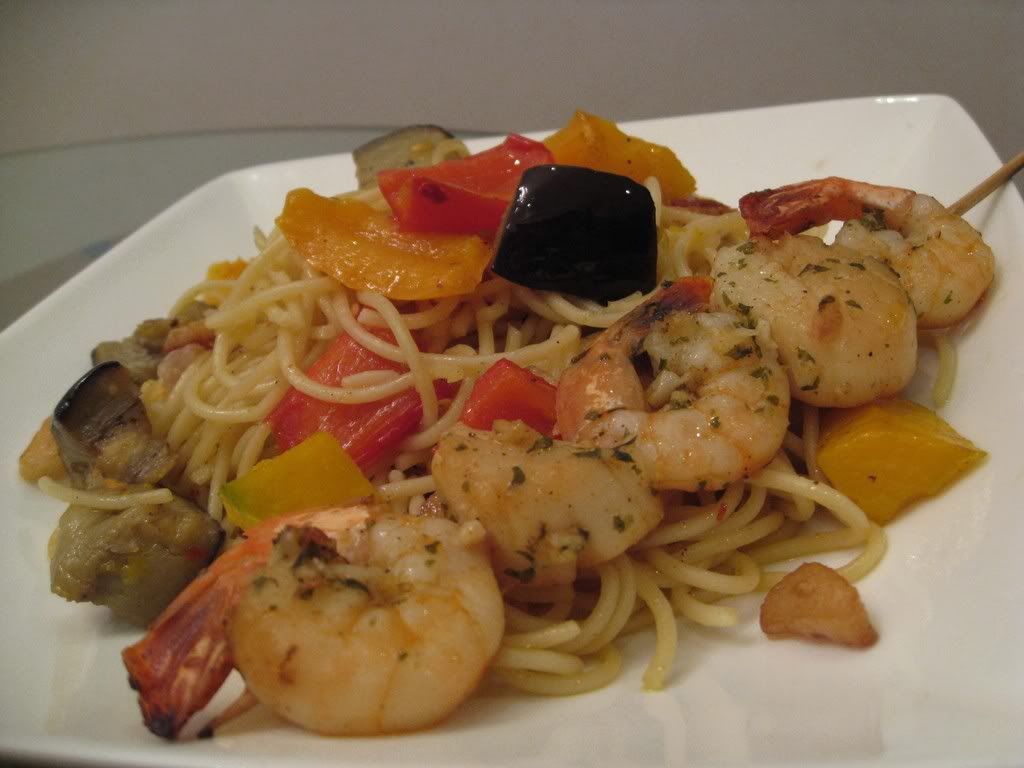 main.
Roasted Vegetables Spaghetti w Seafood Skewer
The pasta was supposed to be the focus but i guess that luscious seafood skewer stole the limelight. Fresh marinated tiger prawns and succulent scallops sizzling pan-seared then warmed in the oven; sure to entice all tastebuds.
Beside it laid a colour feast of oven-roasted eggplants, pumpkin, red & yellow peppers tossed with a spicy aglio spaghetti.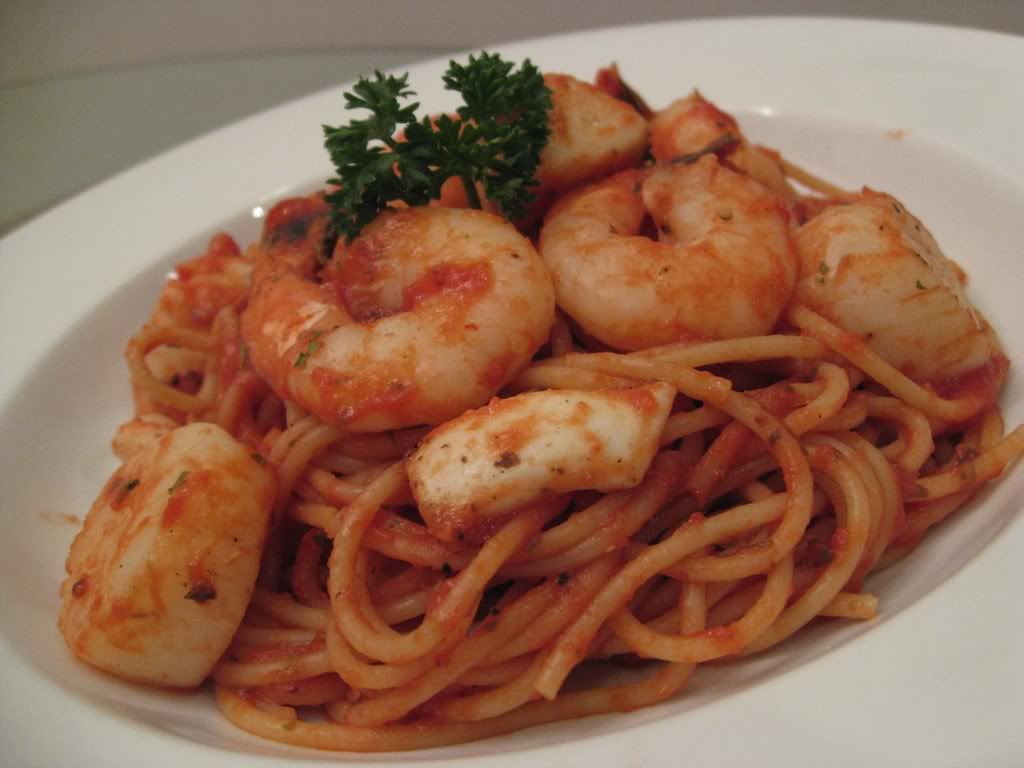 main.
Seafood Marinara
My all-time-favourite. I bathed my pasta in a thick tomato paste, mixed in morsels of tiger prawns, scallops, squid and whitefish fillets. All it lacked was a sprinkle of fresh basil shreds.
dessert.
Tiramisu & Lemon Curd Tartlet
An expresso & bailey's infused marscarpone mousse, paried with a mini tartlet with lemon curd and caramel sauce. I keep my rendition of tiramisu light and its now one of my dessert masterpieces.
enjoy italiano~
more improvements next time.