A small delicatessen bistro tucked at the corner of Frankel Avenue is becoming one of my comfort sandwich haunts with Dad. The owner (think French), regularly seen lunching outside his restaurant, is one amicable food gourmet. He doesn't cook in here but he knows his stuff well.
Cured meats, sausages, wines and some of the kitchen's stock pack the display fridges, all made available for purchase. A small focused menu showed steep prices but they were the nett costs inclusive of GST and service charge.
Cappuccino ($4)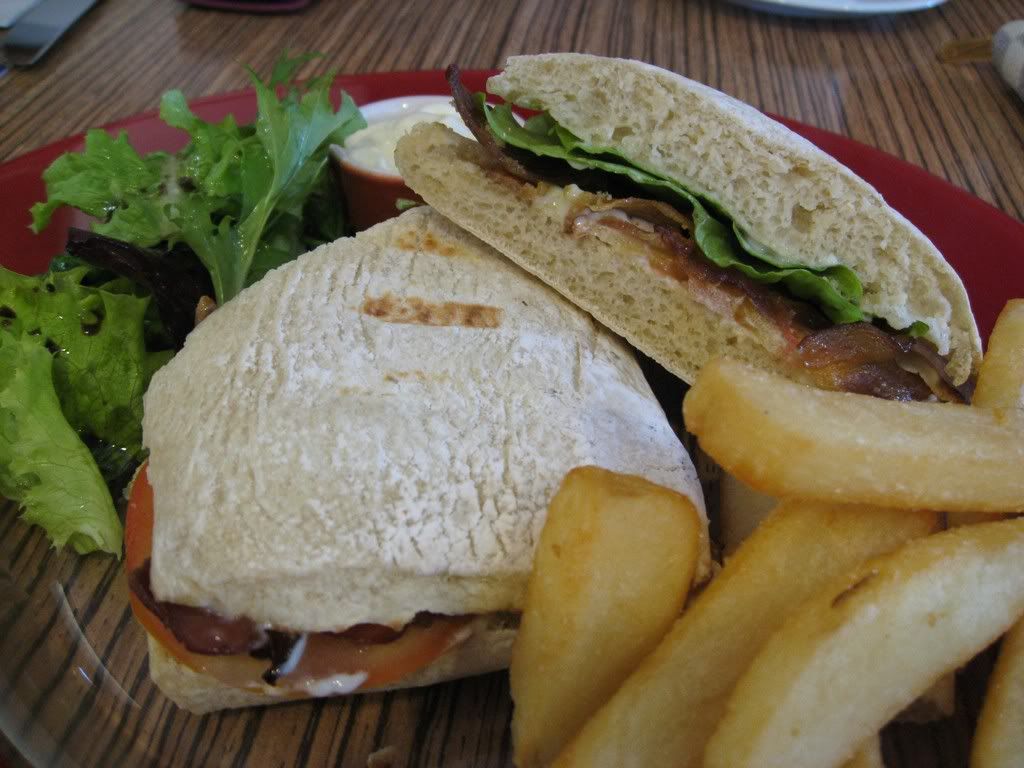 BLT Ciabatta ($10)
Sandwiches are available from 12-6pm, coming in your choice of foccacia ciabatta or baguette. Dad stuck with his

BLT Ciabatta

- bacon streaks, lettuce and tomatoes tucked between the mayonniase-dubbed bread. I think he will give the fail-proof entry a 4.
Smoked Salmon Foccacia, Tomatoes & Mushrooms ($10)
If you are more inclined to self-creation, there is also the DIY selection offering a choice of bread, 1 main filling and 2 extras. My

Smoked Salmon Foccacia

came neatly filled with slices of tomatoes, seasoned button muhsrooms and soft, strongly smoky salmon.
Every bite was flavourfilled- herby bread and salty fillings. A mesclun in balsamic and fresh hot chunky chips came along too for just $10 in total.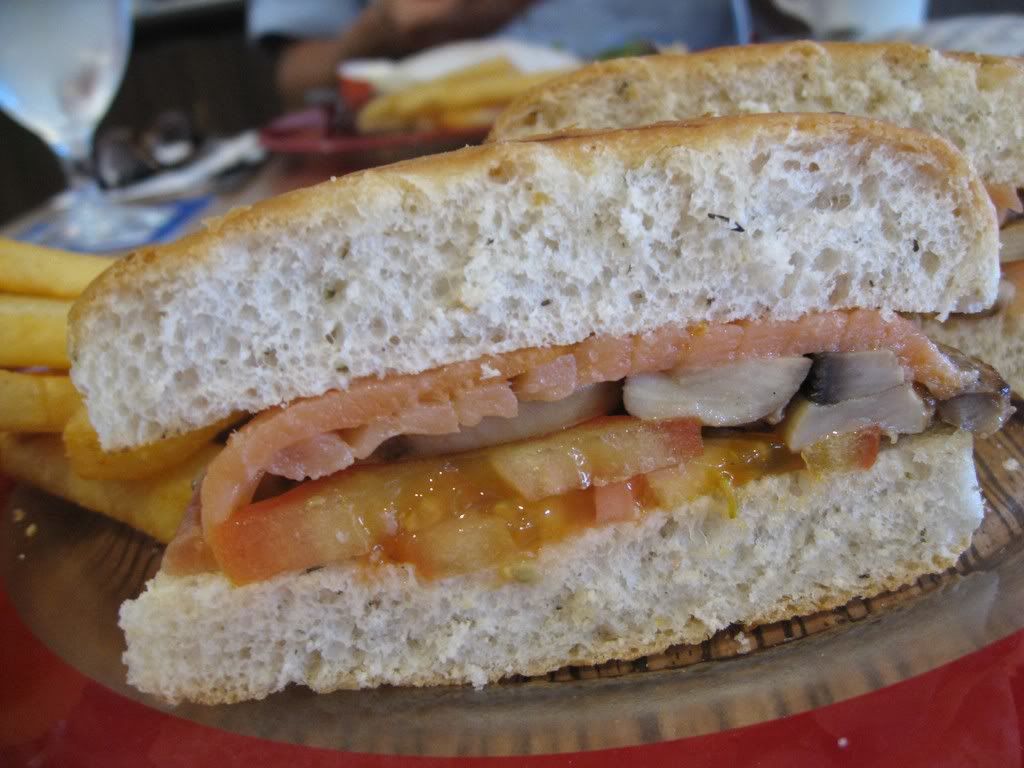 favourite fillings in my sandwich
Orange Tiramisu ($8)
Another must-try is their chef's recommended

Orange Tiramisu

made with a citrus twist. Below the soft mascarpone mousse sat a clear jelly with sweet tangerine slices, further enhanced by orange liquer-soaked sponge and a sprinkle of candied orange peel. A refreshing rendition at its most creative.
Service wise, attentive yet inobstrusive. They bothered to refill my glass of water initiatively. But the most welcoming: the smile of recognition from the foreign owner.
Gourmet Plus