These hongkong-themed eateries are just amazing, amazing in form of sarcarsm. I never understood why they can enjoy brisk business with food that can be simply whipped up at home. Ham & cheese toast, Nissin instant noodles... just where does the invisible magnet lie?
Then i realised, it was comfort food at convenience.
Nonetheless, this is the better place to go when you need your comfort fix. The menu boasts of almost every category you can expect, and is real chore for the fickle-minded. Some even made with a local twist.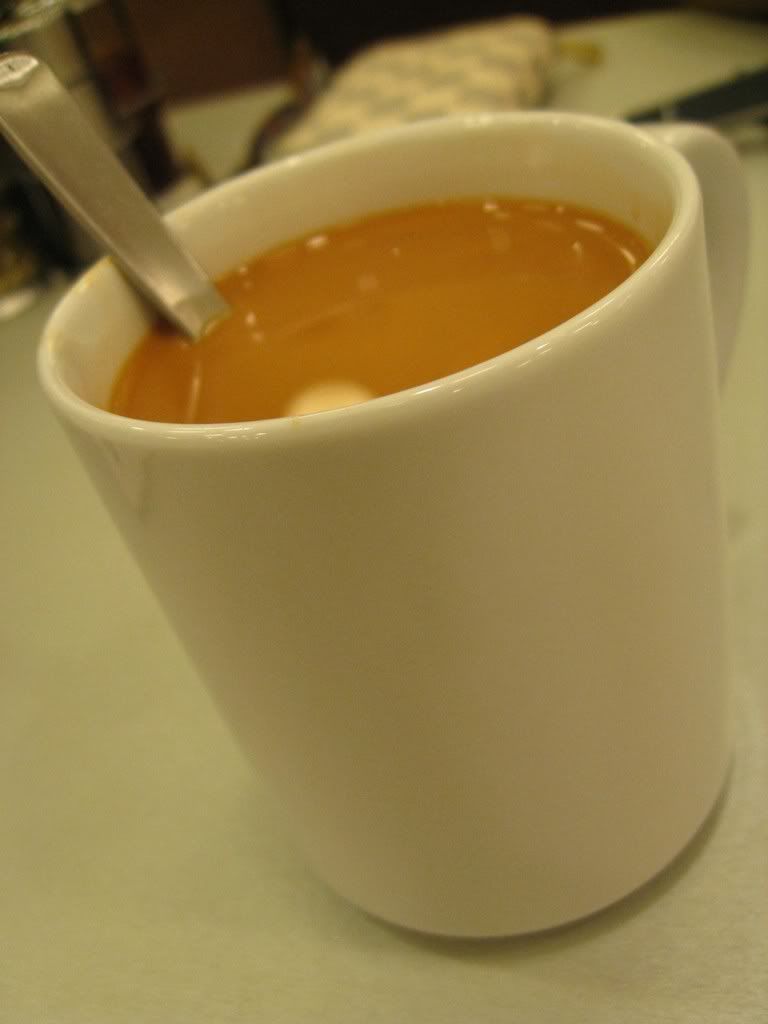 Hot Milk Tea
My best vote for hongkong milk tea had to be one i've drank from the island itself- rich, smooth... and nothing like our local teh-si. This one here comes close, at least it bore the hongkong feel.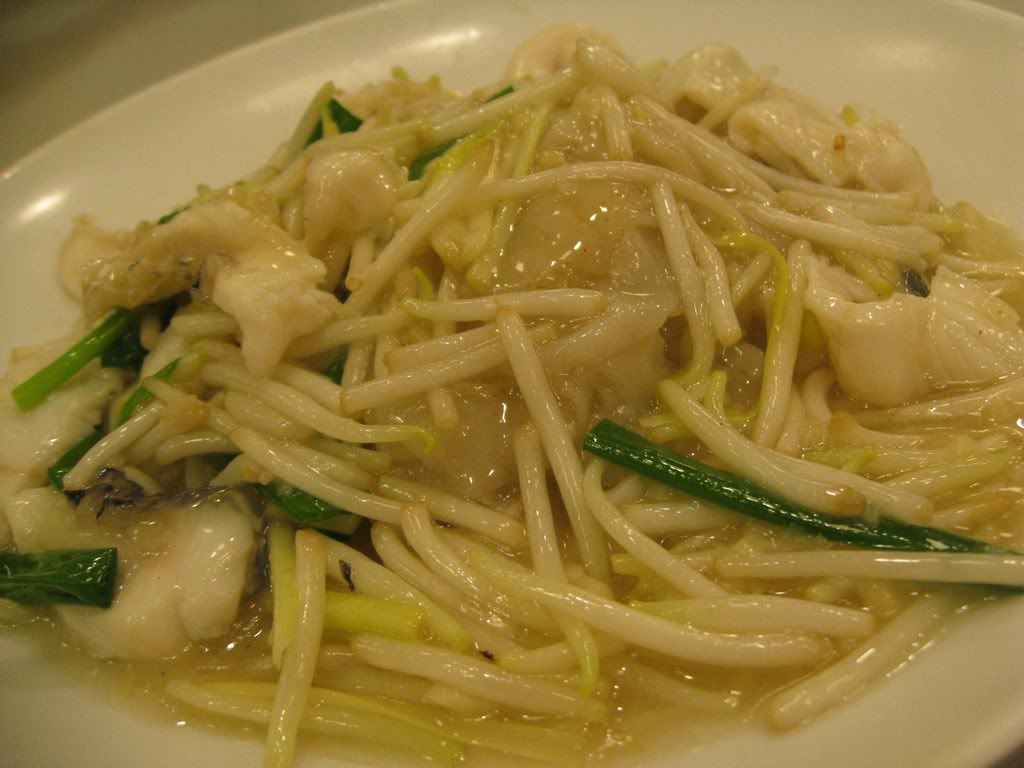 Fried Horfun with Fish & Beansprouts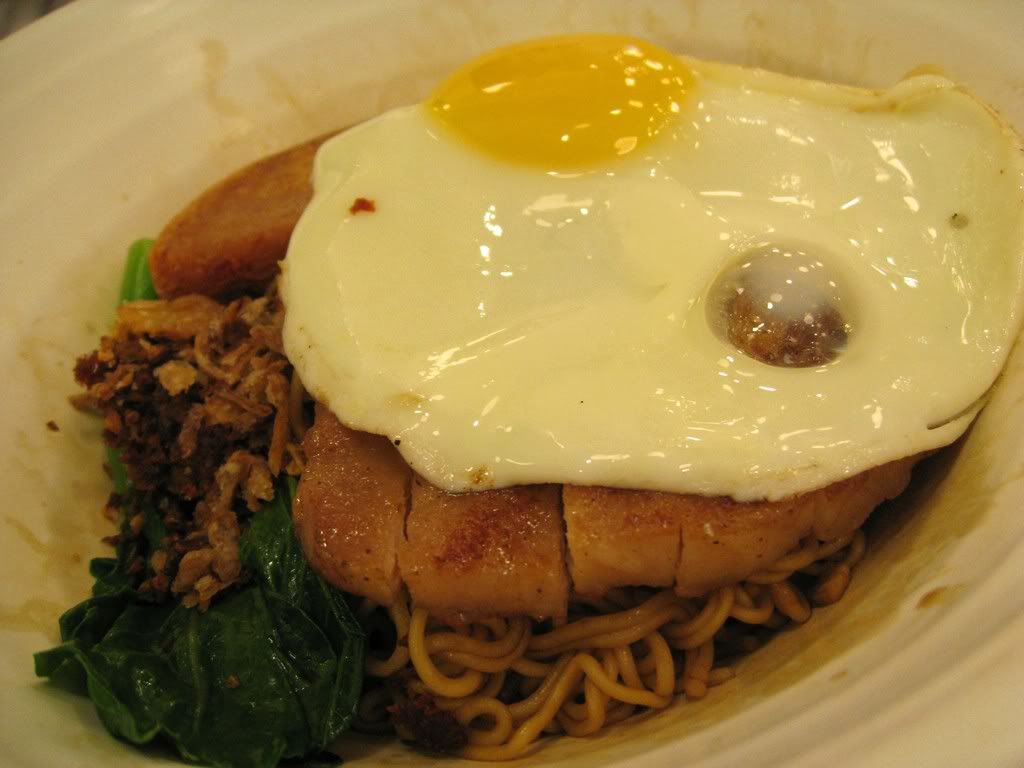 My sister's Fried Horfun with Fish & Beansprouts came tasty with an abundance of crunchy beansprouts. Dad picked a house dry-tossed noodles with pork chop, luncheon meat and a sunny side-up.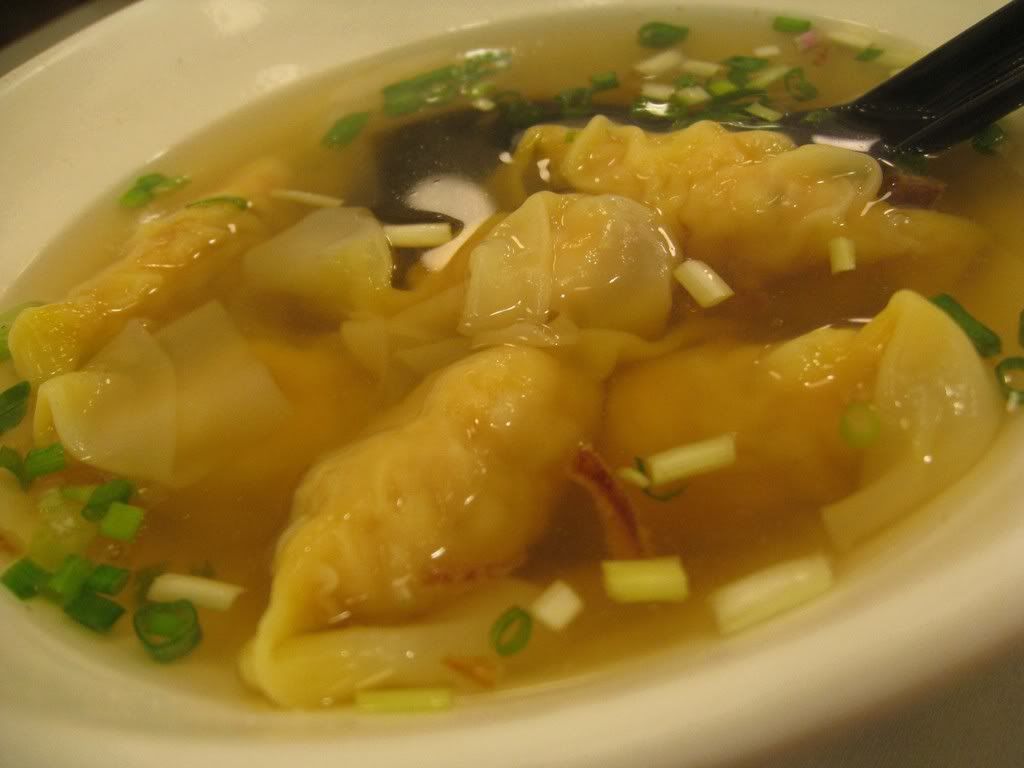 HK Famous Wanton Soup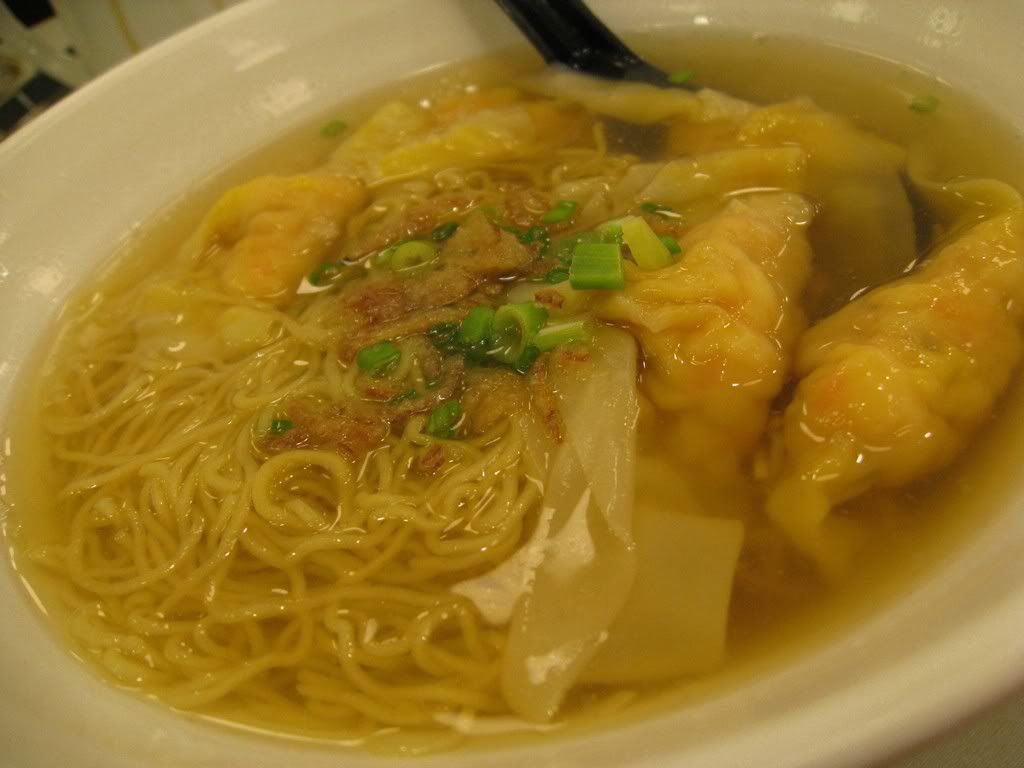 My choice was a listed a chef's recoommendation, which utterly failed to be one. What shone were the hongkong-style wantons, solidly packed with a succulent prawn and some smooth meat filling. Every bite of it was satisfyingly crunchy with a soft skin. But to my disappointment, the noodles were ridiculously overcooked and the soup was plain tasteless. Not joking.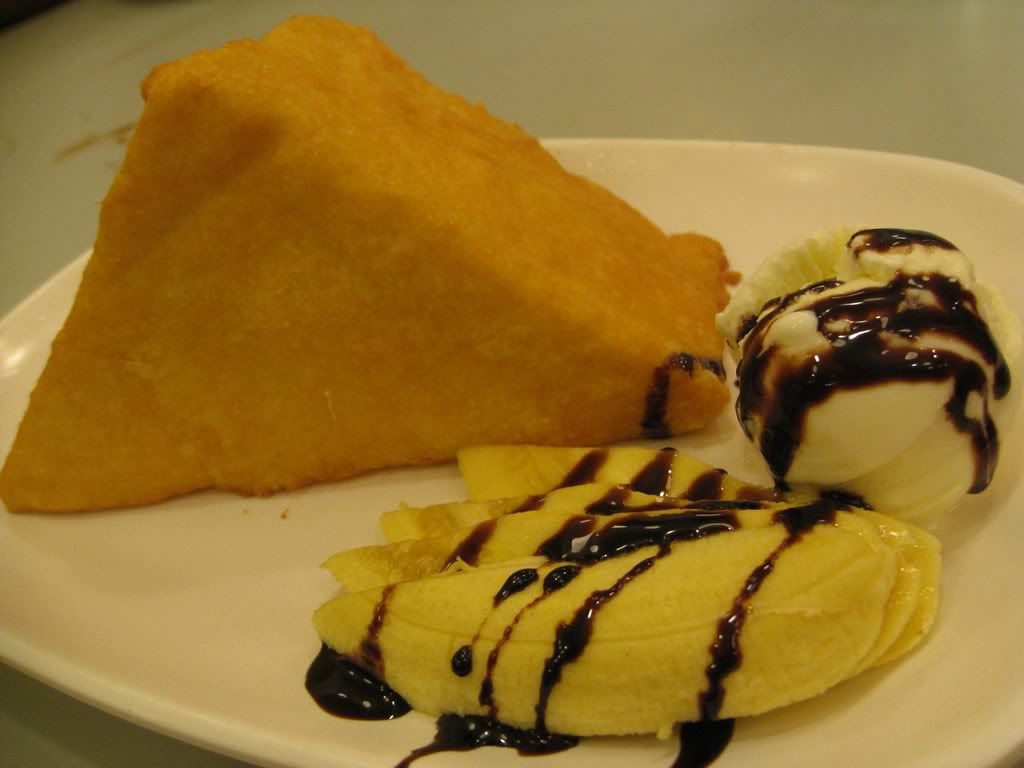 French Toast Banana with Icecream
Thankfully, the

French Toast Banana with Icecream

dessert came as a saviour. I loved how their toast is being masterfully deep-fried with mashy banana stuffings in the middle. The scoop of vanilla icecream was a good pair-off too.
In overall, "cha chan teng" fare made is made affordable and close to the hongkong context while the extensive menu stood as a strong plus point. Be prepared to wait for some of their dishes.
Shi Nai Hong Kong Cafe