Exploring the secluded Greenwood private estate rewarded us with a few new gems. Amongst the cluster of restaurants, we found a warm cheerful place sitting tables of caucasians indulging in fragrant pizzas and pastas. Dad and i have made a couple of visits and we loved everything about their hearty italian fare.
Most of the time we were offered the Al Fresco dining, encased within an cosy courtyard- warm painted walls with leaves, vines and all. If kids do come along, they lay sheets of paper as table mats and provide coloured crayons for doodling.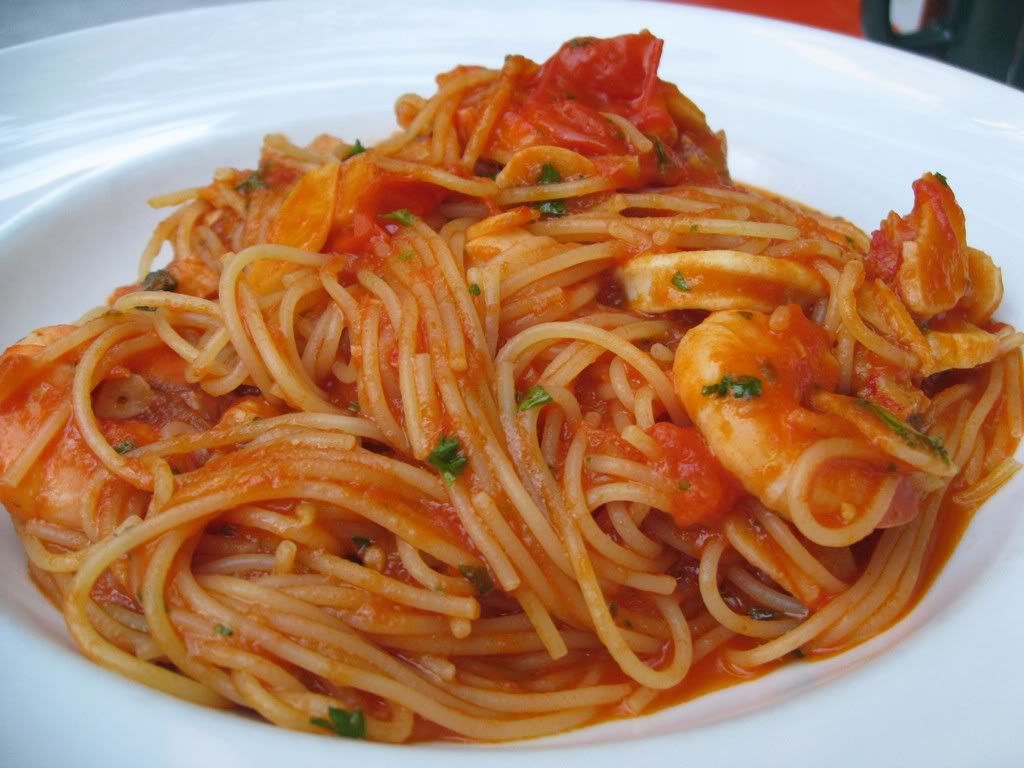 Frutti di Mare ($20)
I have this

Frutti di Mare

everytime! It used to be the best marinara pasta until the quality dropped the second time (Da Mario takes over for now). Piping hot, this dish is an authentic feature of fresh tomato base, skilfully aldente capellini & a selection of scallops, prawns, shrimps and squid... it puts many mediocre versions to shame.
Aglio e Olio ($22.50)
The original

Aglio e Olio

dish only costs $16 but the price was piled up after Dad's request to add prawns and mushrooms. Both were resonably charged for the generous portions, particularly for those crystal prawns. Tasty yet light, this one is a great pleaser.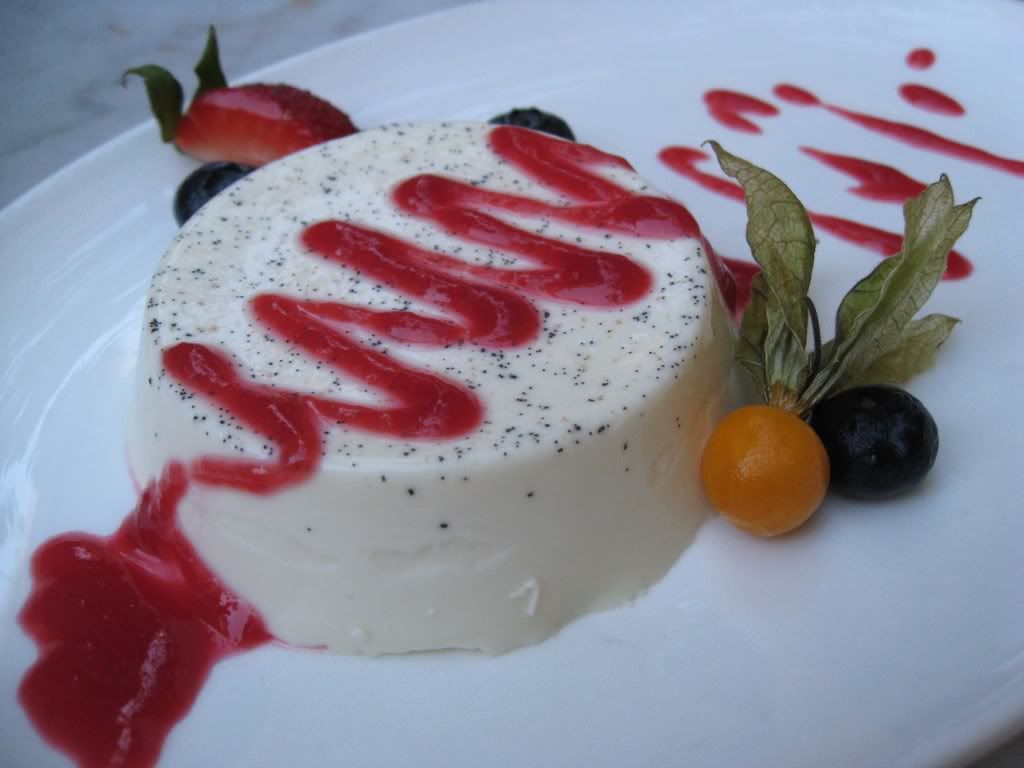 Panna Cotta ($8)
Even the desserts proved to impress. I would specially ensure some stomach space left
for their

Panna Cotta

, a quality cream pudding.
Firm, non-wobbly and nowhere near the sweet danger-zone.
Creme Brulee ($8)
As for Dad, i felt the

Creme Brulee

was another wise choice. Creamy egg custard, not too rich not cloying, laid under a optimal layer of crisp caramelized sugar. A westernized substitute for the traditional egg tarts.
I had my fair share of ogling at those cute caucasian toddlers too, people-watching is a part of dining entertainment.
My verdict: a restaurant deserving a praise in every aspect. Warmhearted affable serving staffs, delicious italian food, homely laidback environment... you just wouldn't mind paying for such quality.
Pepperoni Pizzeria is definitely worth your visit!
Pepperoni Pizzeria