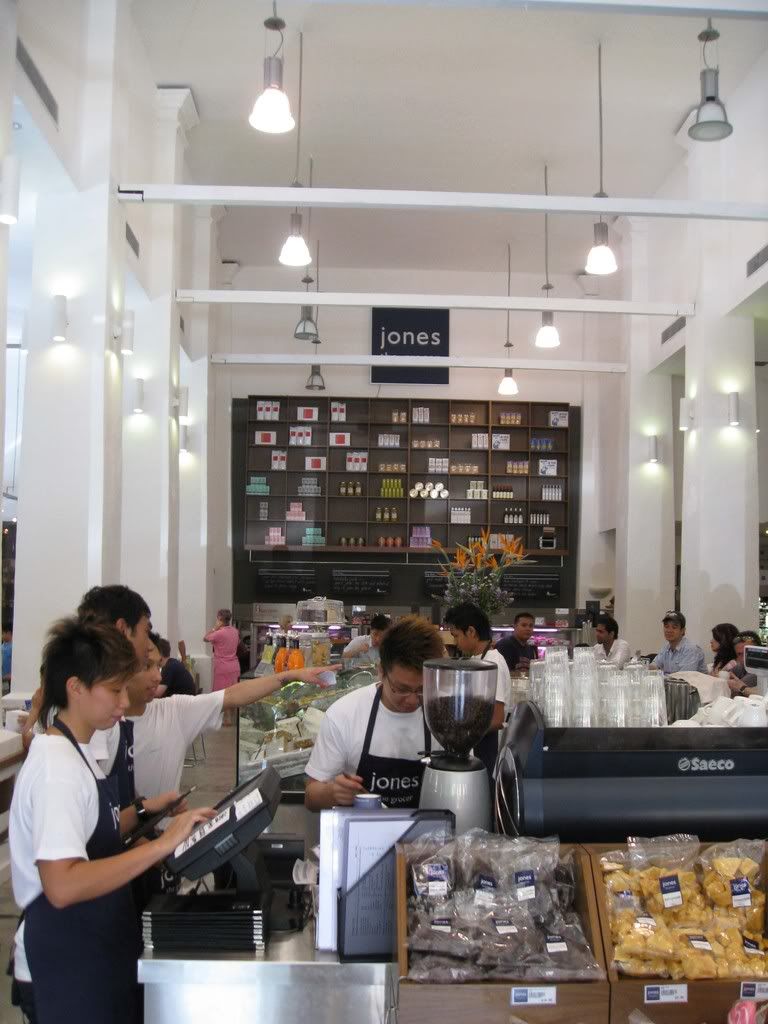 Jones' big name has long been heard about and inserted under my to-go-list. One Sunday afternoon, i saw myself entering the refreshing scene of an Aussie-style gourmet bustling with eager diners and shoppers.
Yes, you could do shopping there too!
We tucked ourselves into an available table and scanned the menu. Breakfast dishes were the only options as brunch hours lasted till 3pm on weekends.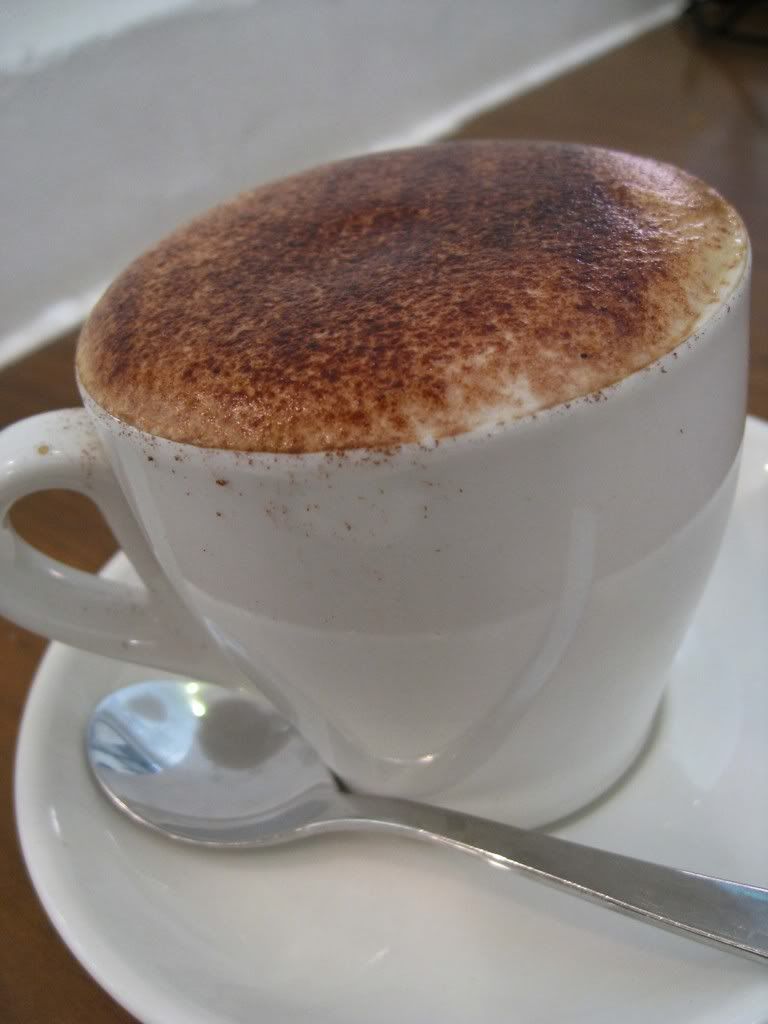 Cuppuccino
Toasted bagel w handsliced woodbridge smoked salmon, avocado, creme fraiche, watercress ($13.50)
Having glanced up and down the menu several times, i was very unsettled until i noticed this dish my caucasian neighbour was savouring. The

Toasted bagel w handsliced woodbridge smoked salmon, avocado, creme fraiche, watercress

was indeed a right decision.
I adore light, fluffy breads hence bagels, due to its dense and heavy nature, were never my kind of thing. Yet this was clearly something of fine edible calibre- that toasted circle, fluffily bearing a gentle milk flavour, together with salmon slices, seasoned mushrooms (avocados ran out) and a handful of raw bittery watercress... so easy to relish off.
Jones english breakfast ($20)
Jones english breakfast

- eggs scrambled w sentosa sourdough toast, just meat butchery bacon, pork sausages, slow roasted tomato, sauteed mushrooms. Here's the signature platter covering all the breakfast bites with hits and misses. I merely enjoyed my bit of the toast and roasted tomato. More for the meat lovers i suppose.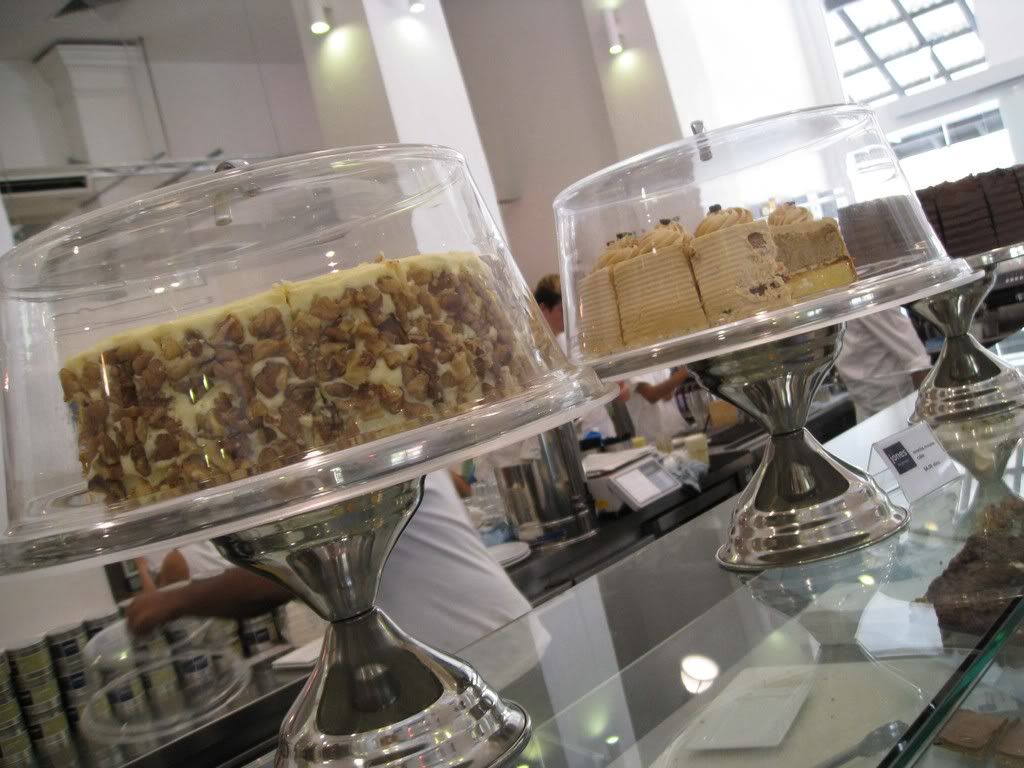 I simply could not resist one of their homestyle cakes on display. Three was offered for the day- namely mocha, chocolate fudge and my favourite carrot cake.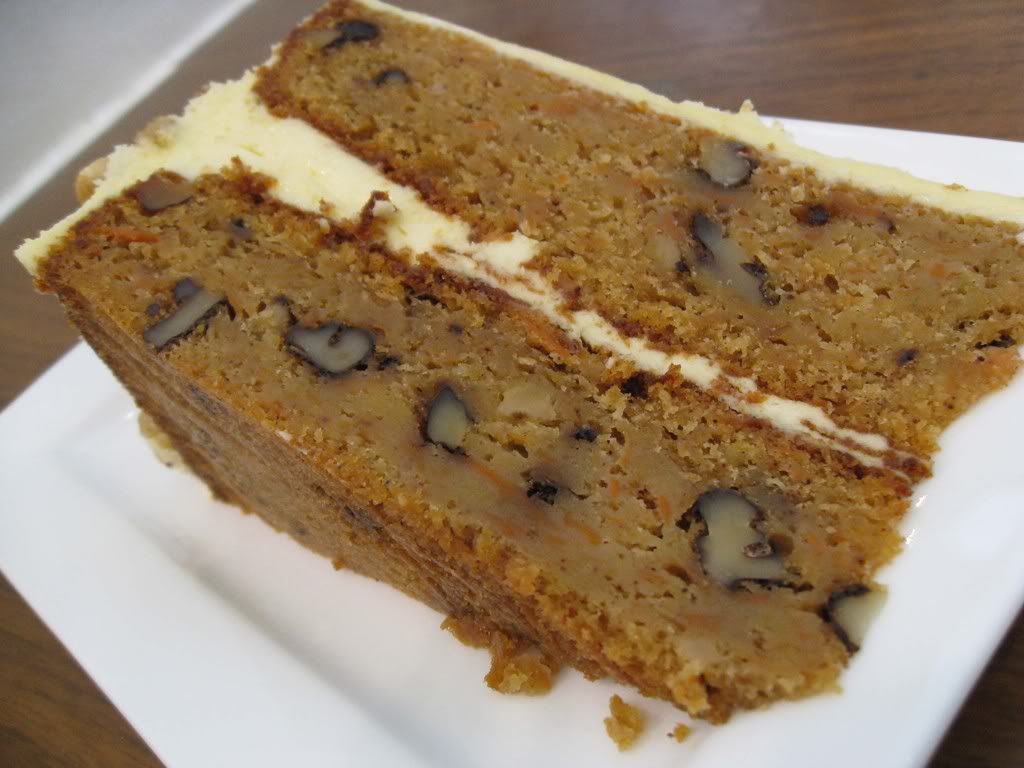 Carrot Walnut Cake ($6)
Oh, how could this not be a winner?

This Carrot Walbut Cake of theirs comes a notch closer to my delight than Cedele's bestselling version. Oh-so-crunchy walnuts surrounded by moist, tasty cake... all lovely except that cream cheese frosting requiring some finetuning. Missed by a glitch but the hearty portion makes up for it.
I felt like yelling, one more slice please!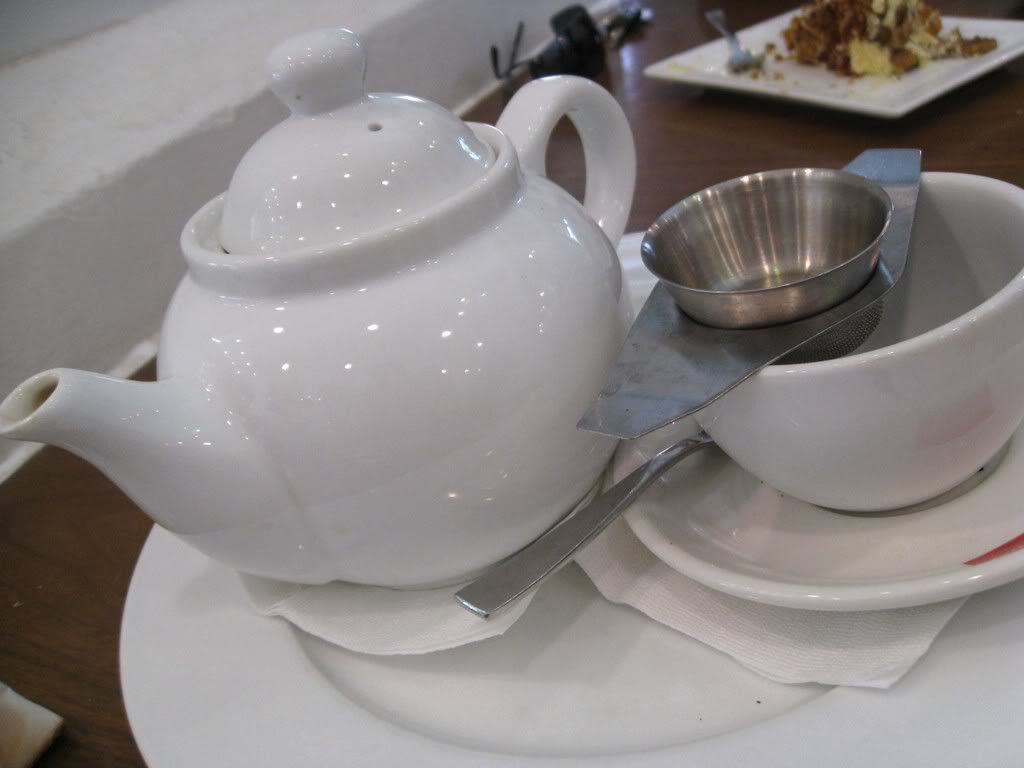 China Jasmine Tea ($4.50)
Choosing a tea here is one of the toughest mindchore, where the list boasts of 37 varieties. I picked the

China Jasmine Tea

on a random note and it arrived elaborately on a teapot with a leaf-sieve for the meticulous.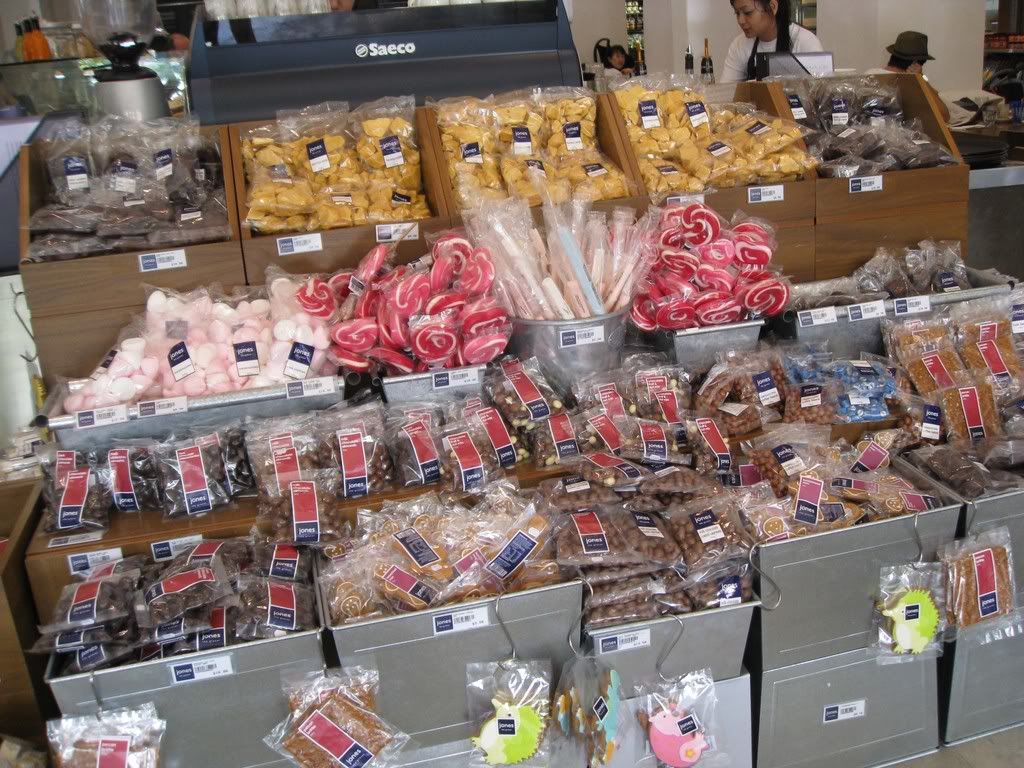 Strolling down their produce aisle was another joy. You could spot all the interesting imports from flavoured balsamic vinegars, exotic cheeses, murray river pink salt to many more unexpected goods. I managed to pick up a box of squid ink packets, ready to twirl up some black gooey pasta soon.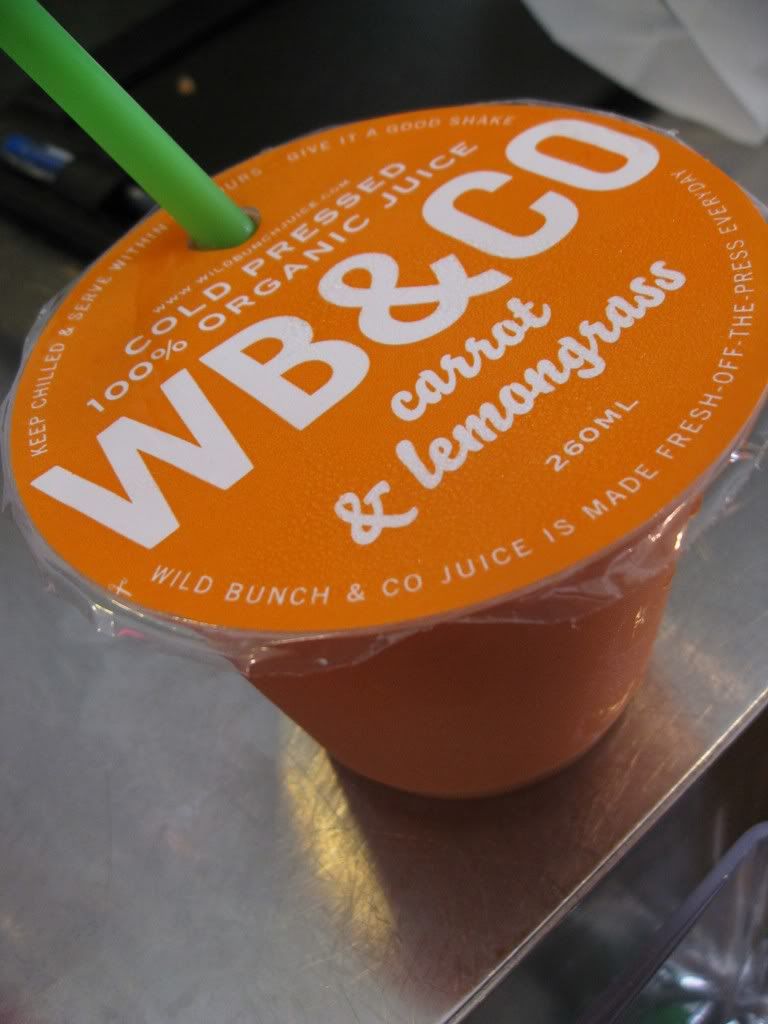 Carrot & Lemongrass Juice ($4.80)
Even the packaged juices rock- there's no way we wouldn't return!
mr jones, you rock.