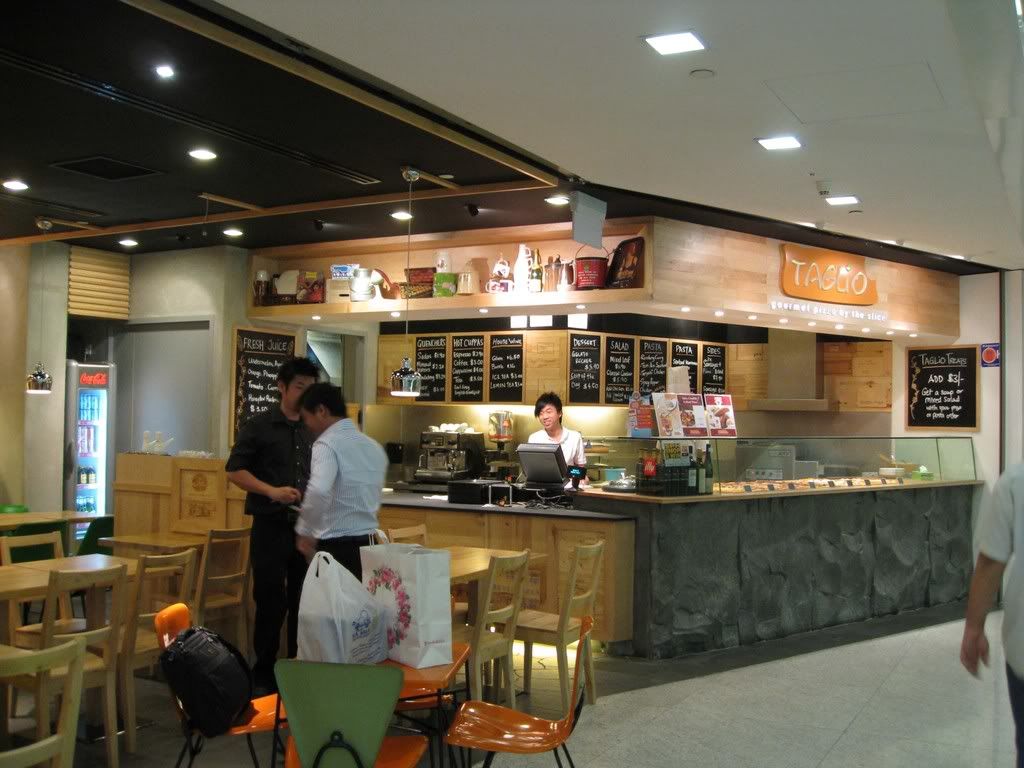 If you've made a trip to the Central recently, you may have noticed a relatively new italian face on the ground floor. Serving a handful of sides, pastas and a wide display of ready-made pizzas, this branchout of the Amici Italian group is not much a failure.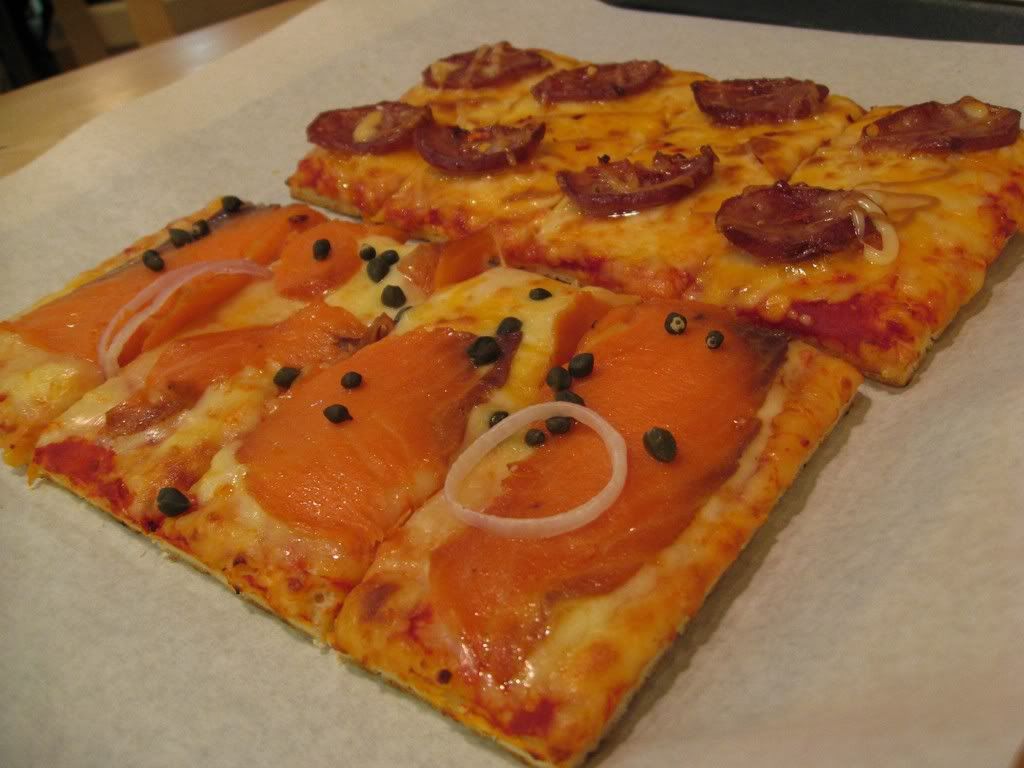 Smoked Salmon ($6.90) & Sausage Pizza ($5.90)
The two picked off the shelves were taken to a toaster for reheating then cut into four manageable slices. The cheese was plentiful on the

Smoked Salmon Pizza

, well-corporated with the semi-cooked salmon. But they could be very much less (ultra)thin, and the dry close-to-biscuit base made more exciting.
Eating on paper plates and disposable cutleries wasn't a glam thing either.
Taglio
6 Eu Tong Sen Street
The Central @ Clarke Quay