eye feast!

Prior to indulging in my taitaish-fantasies, recollections of an enjoyable lunch hurled back.
ROYAL COPENHAGEN- the big name of Denmark's majestical porcelains.
Tea Lounge at Takashimaya faces no challenge in f
ulfilling any taitai-wannabe's checklist. From remarkably expensive diningware (you won't wish to know) to alluring delicacies, premium tea brews and a bustling Orchard view for peoplewatching- you'd notice the gentlemen's attention on automobiles.
All's set for a pampering noon.
hands raised for strawberry water~
Whilst the Lamborghinis voomed, savouries begin to line in.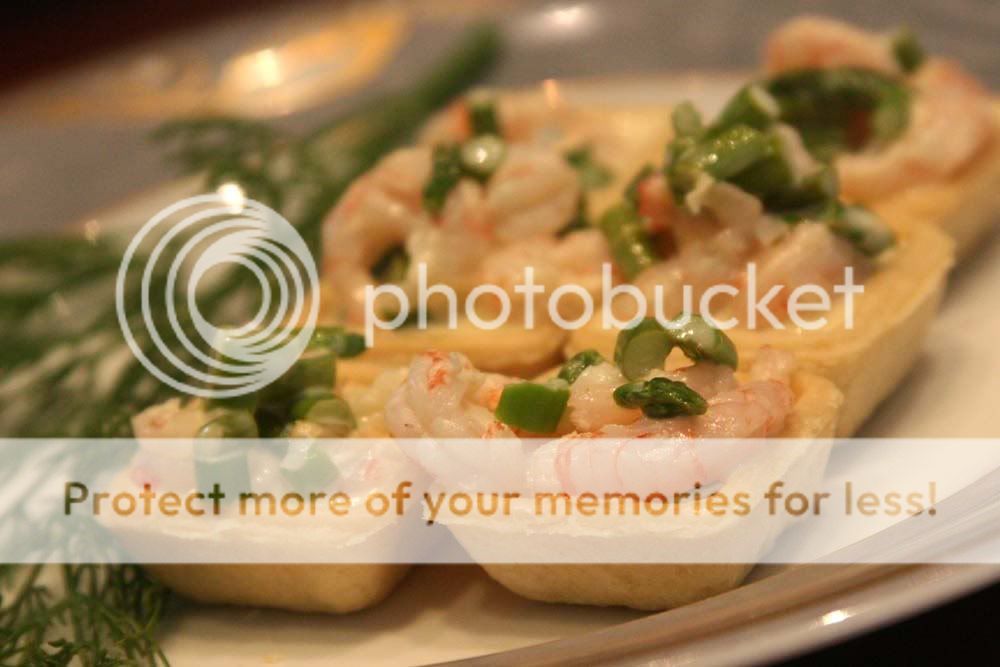 Petty Shell with Shrimp & Asparagus ($7.90)

We began feeding puny morsels of creamed

shrimps

and chopped asparagus into our mouths, which gleefully overpoured out of their miniature crust houses. These were humourously petite, 97% baby-friendly and 80% as comforting as homestyle campbell.
we've got the answer to

PETTY

shells.
Selfish Pasta ($20.90)
Wacky names are, eccentrically, their forte. Wacky brainchild #2: the Selfish Pasta out of royal director's board meeting was only a level more degrading. But if you could forgive that untactful address, the dish's got some pesto-dribbled sauce and luscious lobster tail flesh to boot.

so good, you'd be too selfish to share!
This time, they answered.

Salmon & Potato Gratin ($19.90)
Clap for seriousness. The Salmon & Potato Gratin was a richy showdown of layered potato cake, chives cream, and roasted asparagus. Plus a fatty highlight pan-seared to crisp excellence.



Copenhagen Scones ($6.90)
No trip to RCTL is complete without the sweets.
I would strongly recommend Copenhagen Scones if you've got nothing more than a space for the best. My love for scones began from their warm buttery signatures, served with the classic butter-jam-cream condiments.
Perfect for breakfast, brunch, tea, dessert, anytime.
Lemon Cheesecake ($4.90)
Room for more = time to tackle the torturous decision-making at the door. I took two visits back and forth before convincing my fickleness to settle.. Lemon Cheesecake.
lemon zest pricking out..
Not a hint of regret. The tangy cheesy entwine, liberal with lemon zest, snared two thumbs up from us. And left us with vivid soury recalls.
I'm glad i've found you, RCTL (:
Royal Copenhagen Tea Lounge