I'm surprised my first impulse purchase at the Taka fair wasn't Regent Hotel's 24-month cured parma ham mooncakes. Neither was it from Goodwood Park

or

Bakerzin's pastel babies....
Going tea-some this year!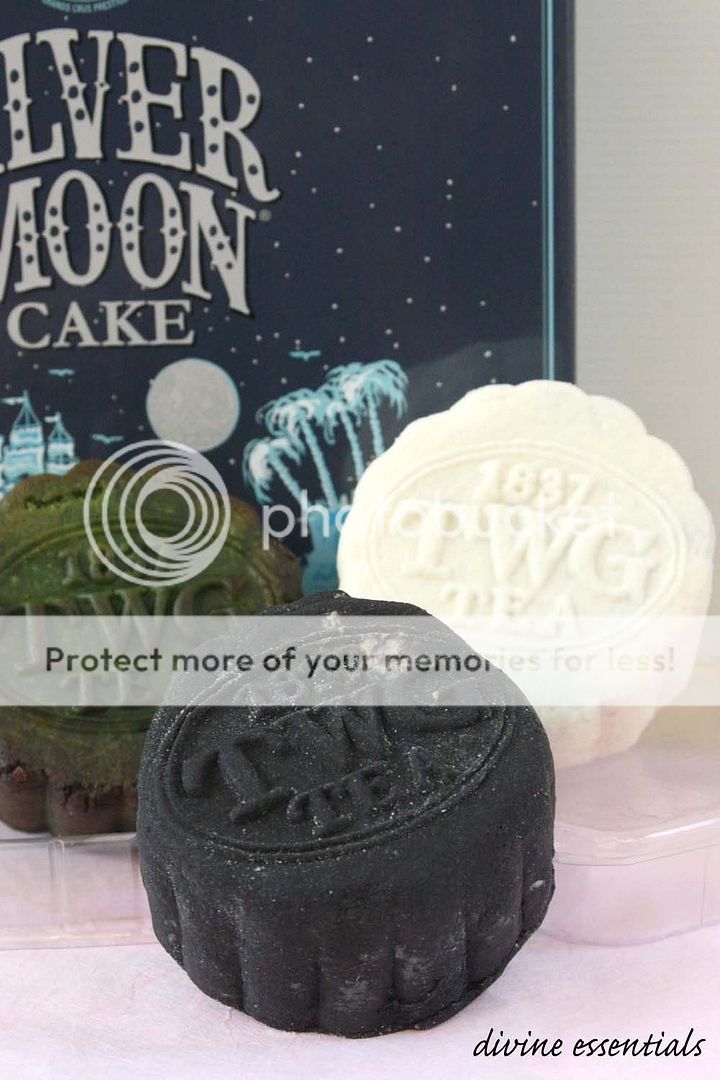 TWG's inaugural creations are awesome. They don't excel in visual appeal with eeky colors & shoddy workmanship, but their brilliance in flavours surpassed. We swiped right into transaction after sampling!
The baked varieties include Green Tea with Durian, Crystallised Orange with Chestnuts & a nobody-would-decline Dark Chocolate. Snowskins come in only Black Tea or White Tea, and a box of any four is yours at $48.
My favourite had to be this one. Shimmering black mooncake filled with luscious praline custard cream and a heart of orange marmalade. It's skin is subtly infused with 1837 Black Tea and showered with pretty silver dust.... Love at first bite.
The White featured pure chocolate mousse in 1837 White Tea skin and a blackcurrant marmalade to go within.
You could claim anything praline is infallible, but i'll prefer to say anything praline in mooncake is absolutely divine.
Anyways. The Takashimaya Mid-Autumn Festival fair is an ideal pitstop with almost every reputable mooncake-dealers participating. It ends on 4th October so be sure to catch it if you're high on MCs. You might even settle a meal full of samples there lol. Happy mooncake shopping!