A plate of creditable, non-cloying clear-style pasta is hard to come by.
Memories of this dish have hardly disentangled from fear-inducing oil pools (worse if not quality evoo!) or murderously spicy chilli additions, for the flavourful effect.
But simplicity is beauty.
And a well-cooked spaghetti coated in mild garlic infused evoo, deglazed with an optimal touch of sweet white wine gracefully hits the bullseye.



Like this one.

Ordering from Al Dente's menu posed no hassle for me. There is nothing like a seafood marinara vs smoked salmon fettuccine dilemma to ponder about. Linguini Spaghetti con frutti di mare quickly takes on the elaine's-next-best-choice slot.
Of course the italian meal began with a bread basket. Three varieties were offered here- foccacia. baguette. pizza crust. with an exclusive pumpkin dip by the side.

Spaghetti con frutti di mare ($26)
here it is again.
The only problem lied in a communication glide with the waiter. frutti di mare here is a prawns-mussels-clams mixture. But my no mussels request was misapprehended as a no shellfish order, hence it became an all-prawn affair.
Still, a Spaghetti con frutti di mare gamberetti to slurp up.
Spaghetti alle vongole ($26)


Not to neglect, the spaghetti alle vongole and its excellent import of clams. Hailing from Tuscany are these plump and voluptuously juicy fleshes under solidly green-splashed shells. its time we dismissed the littleneck toddlers to shame~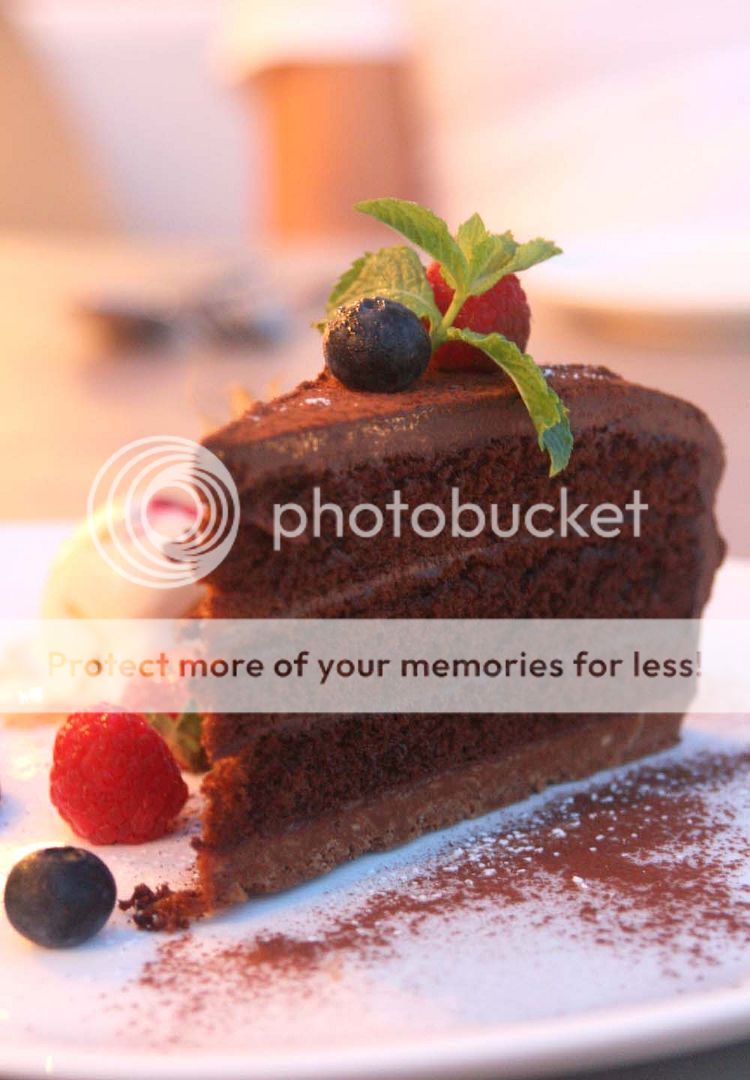 torta di cioccolato ($10)

Perhaps because im not the all-chocolate appreciator, the waiter's recommendation of torta di cioccolato didn't win me over. A bitter-headed torte and condensed-milk-heavy raspberry ripple scoop just failed to spark up fascination.

the night gets prettier!


and especially when the customer flow is measly enough to neglect. you just feel like the area belongs to you. enjoy that feeling lots!
Al Dente Trattoria