You know you've found the right companion when a girlfriend speaks your language...
We share the love for idle sundays.
We share the love high teas.
We share the love for every congenial edible.
Call us the tai-tai wannabes.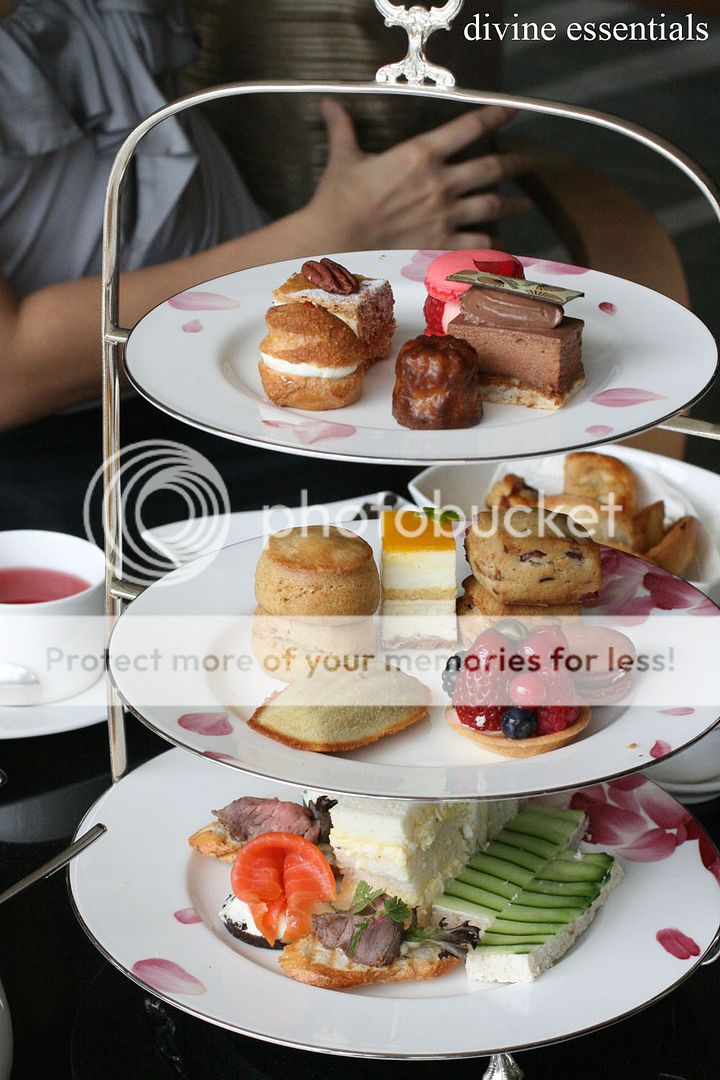 Mandarin Oriental's teatime deal is quite a catch. For
$32++
you get to enjoy a stunning triple-tier stand cramped with goodies for 2, amidst hushed ambience and an esplanade view unobstructed. There's both
sweet & savories
neatly decked, a bowl of
mini pastries
on the side, plus
two
Ronnefeldt teas
of your choice. Unbelievably value for money.
smoked salmon+chive+creamcheese on pumpernickel is a combination to keep!
smoked salmon pumpernickel
roast beef crostini
cucumber open-faced
egg mayo sandwich
cream puff
canele bordelaise
carre grand cru
ispahan
1001 leaves
I love tarts & i love berries hence the forest berries tart naturally became my fave. Greenish pistachio custard smeared over an ultrathin shell, lavishly stacked with an avalanche of berries too much for its dwarfy base. None of the rest shone too spectacularly.

Our greatest disappointment came from their scones. Both way too dense and lacked the butteryness a virtuous scone ought to have. After the cranberry i found absolutely no incentive to reach for another plain... That's how uninspiring they were.
Hightea is one of my bestest friends (:
Mandarin Oriental Singapore