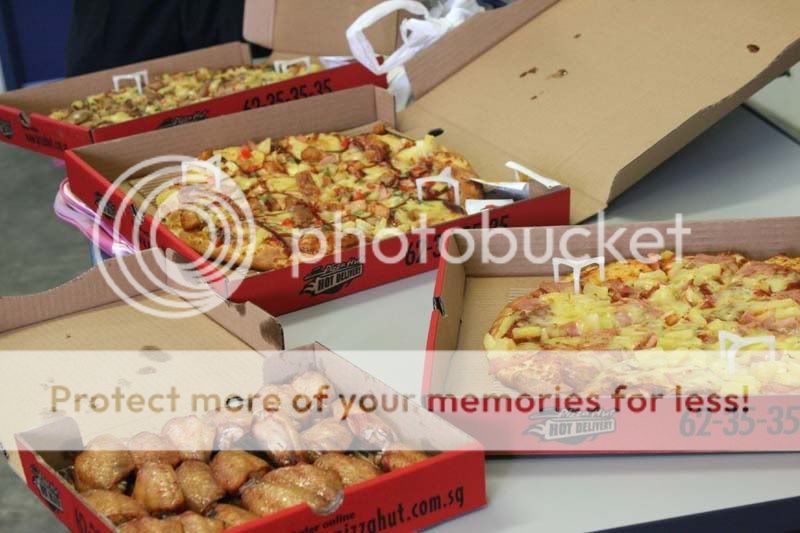 All thanks to Mr Fong, an unprecedented bet and our class' budding persuasion skills, we had hot pizzas delivered to college one day (HOT stickers inclusive). That very physics tutorial reshaped my impressions of Pizza Hut.
Honey Roasted Wings
No stranger to all, Hawaiian knocks on every pizza-eater's door like an old family friend. This chicken ham and pineapple chunk classic was simply, well-received.





The Orleans Chicken contained almost everything nice on a pizza- spicy chicken chunks, roasted chicken, pineapple chunks & button mushrooms. Liked this one.




BBQ Chicken Supreme, drizzled with a tang of sweetness. Once again the chicken-pineapple action 'cept with additional capsicums and BBQ sauce.



Must have been that new Viva crust, the evident improvement in ingredients, or maybe even the extra coating of stretchy cheese... but Pizza Hut have successfully departed from the greasy pie-thick pizza disasters.



congrats, Viva.


62-35-35-35
Pizza Hut Delivery~